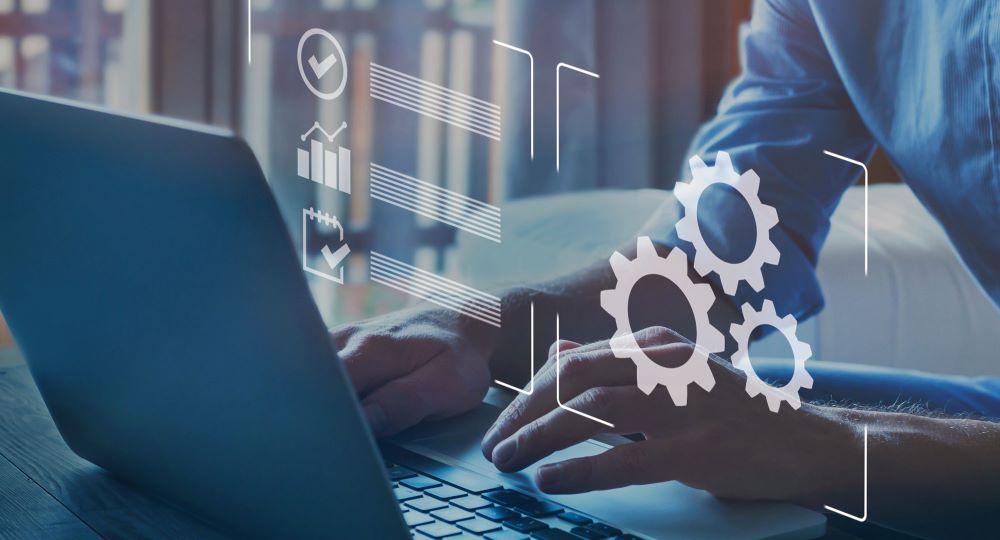 How will your company build on the success you've already had with custom apps? That's the million-dollar question – one if addressed correctly that leads to new ideas about how to better solve business problems and meet customer needs before the competition.
The challenge occurs when these ideas shift to a holding pattern, which adds to a growing list of projects waiting to be prioritized. Are you wondering how many potential efficiencies are sitting idle in your IT team's backlog?
Discover how the Claris development platform can help your team move projects of all sizes from ideas to creation to deployment — resulting in critical solutions that change business operations for the better.
From aging to agile.
If your company's backlog of IT projects is on the rise, that's good news — a clear sign workplace innovation is in motion and employees are churning out ideas for business operations apps that help with profitability and keeping customers happy (and coming back for more).
But fulfilling the IT backlog is where momentum can slow. So often, limited resources — across people and technology — hurt progress, leaving initiatives with great promise to go from priority to the back burner. As a result, teams must pick and choose projects to address, with many initiatives falling further down the list. And there they sit.
What's needed is an agile way to drive ongoing improvements across your business — using your tech team's backlog as an advantage to better meet customer needs and address market trends more quickly.
An avenue for rapid app development.
Using technology as a competitive edge starts with having the right foundation in place, so your team not only starts projects but finishes them. This is where Claris is advantageous. Geared for supporting rapid development, the complete Claris platform provides a place for your team to develop, test, and iterate new solutions in quick succession, creating one operational app right after the other.
This agile approach allows your business to:
Accelerate digital innovation. Create even more digital solutions with improved, automated processes at the core.
Reduce the need to add more technology. Simply extend the use of the entire Claris platform – the software your development team already knows.
Integrate with ease. Connect data and processes across your existing systems, integrating with popular apps like Slack, DocuSign, and more.
Grow with confidence. Know your custom applications built with Claris will scale and evolve with your business.
The path to increased sales and enhanced customer engagement.
When you continuously address tech projects — using Claris to turn ideas into reality again and again — you create efficiencies that help lead to ROI. Take Elements Manufacturing as an example.
This millwork manufacturer experienced a 50% boost in sales proposals one month after launching its second custom app. Looking for opportunities to make broad process improvements and use its data in more innovative ways, the company integrated new operational apps with its ERP system, creating a dynamic hub for improved customer engagement and sales.
Differentiate your business today.
Ready to take a more consistent and accelerated approach to tackling your organization's project backlog? Get started on the path to efficiency breakthroughs by embracing rapid development with Claris:
Supercharge your company's workplace innovation. Join Claris Problem Solvers Circle and benefit from unlimited access to the entire Claris platform, giving all your employees, contractors, and consultants newfound development potential.
Or tap into the full Claris platform with Claris Platform Bundle. This licensing option offers a limited number of users access to the platform – that's Claris FileMaker, Claris Connect, Claris Studio, and Claris Pro.
Build app development momentum with help from one of our global partners. Find out how a Claris Partner can develop a strategy for tackling your company's entire tech backlog and create custom operational applications that run your business. Your partner can also build strategic management apps, giving you data hubs and dashboards across your entire organization.