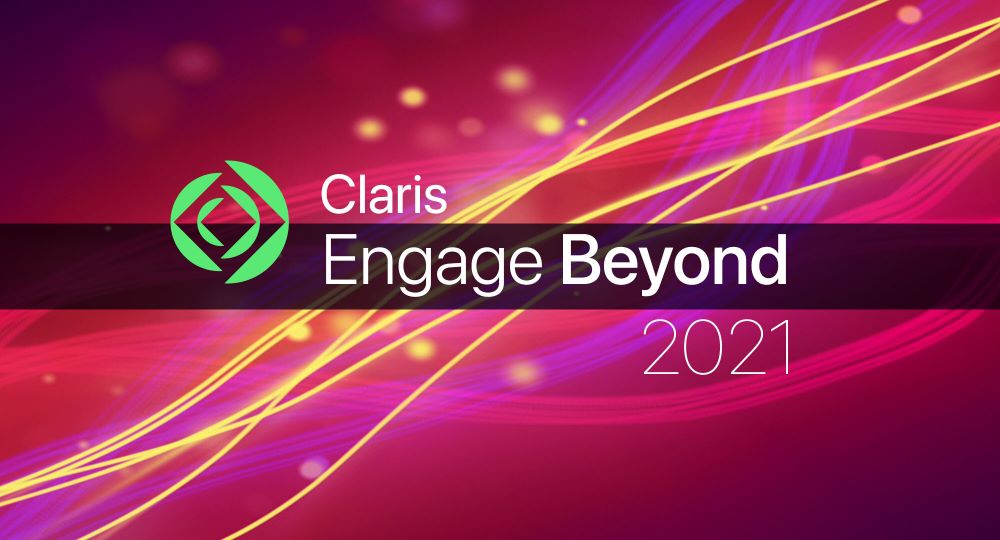 When I hid the location of Claris Engage 2021 in my blog last year, I didn't think that San Diego was going to translate (again) to your bedroom, literally. And yet here we are, surviving without lunch buffets, attendee parties, and conference ribbons hanging down to our knees.
While the ongoing pandemic has kept many things the same as in 2020, Claris Engage has evolved in 2021. For one thing, it now includes the word Beyond, which means the restrictions of a consecutive multi-day conference have been removed. Instead, we can spread things out over several months. The hope is we keep you engaged more frequently throughout the year with enticing sessions, panels, workshops, and lively discussions. You can read more about what to expect with Claris Engage Beyond 2021 here.
On to the Day One highlights ...
Great news shared in the kickoff event!
Today "star-star-star-star-started" (you'll understand the pun if you attended) with Brad Freitag welcoming attendees to Claris Engage Beyond 2021. He discussed what he has learned since taking on the CEO role – noting that the Claris Community is chock-full of creative and passionate people who share so many of the same values as our company.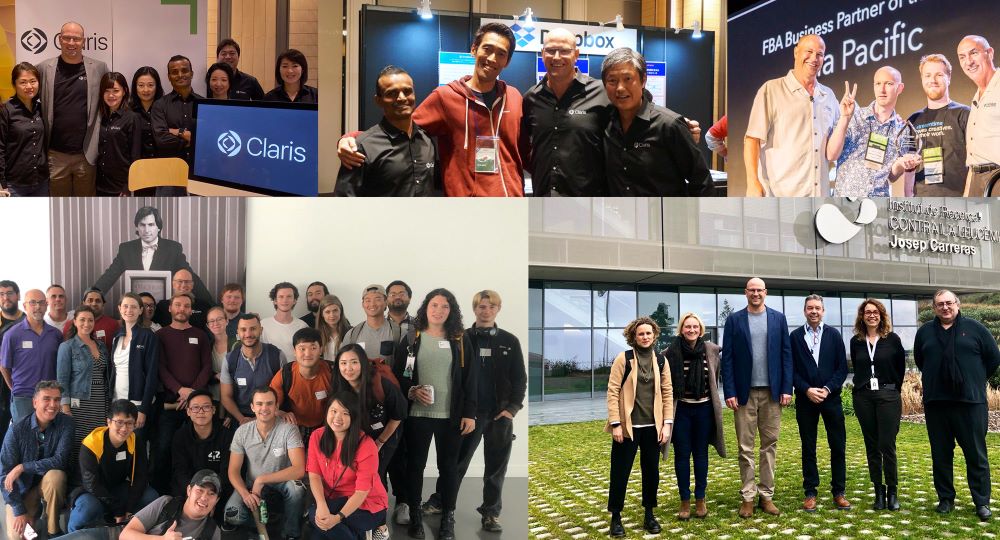 This point was perfectly illustrated when Brad spoke about how many individuals came together as part of the Claris COVID-19 Response Team. He also commented on how important the Claris platform, Claris Community, and awareness are collectively and how each component will empower you to do what you do best – create powerful, successful digital solutions.
And did you hear that we're doubling down on playing nice with IT departments going forward? I hope that makes you happy.
Coming soon to a platform near you.
Next up was Peter Nelson, VP of Engineering. During his time on stage, Peter provided a lot of technical "eye candy" in the form of upcoming enhanced user experiences and new backends to use with new AND existing custom apps developed with Claris FileMaker. That's right, FileMaker Pro isn't going away. And during Peter's talk, a new, trending term might have been born – ESS+. People seem to like it, what do you think?
Robert Holsey, product owner, was next in the lineup, and he could have said two words – nested layouts – performed a backflip, and walked off the virtual stage with confidence.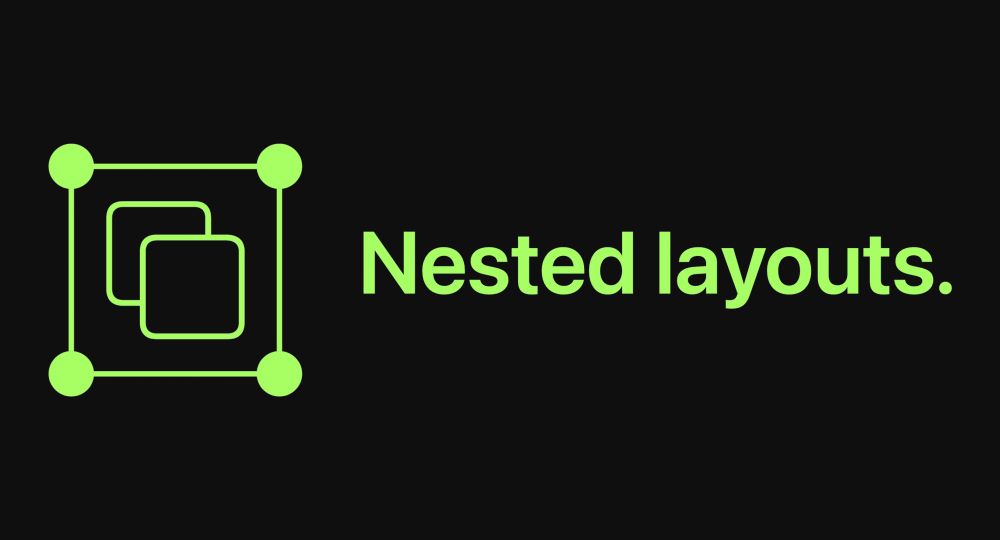 But Robert brought more geeker-joy to the party, including a mention of decoupling the requirement of table context in layouts as well as a brand-new grid system for designing said layouts. Raise your glasses, folks!
Community and partners in the spotlight.
Gianine Campbell, manager of community relations, stepped to the microphone next to discuss what's going on in the Claris Community. And there's a lot! We know our community is vital to our company's success – from advising and providing valuable content to Claris Engage sessions to developer groups and forums. Gianine stressed the significance of providing a place to make connections, curating resources helpful to developers, and maybe most importantly, listening and soliciting member feedback. We have made great strides to improve the community experience recently, and you can look forward to much more coming your way.
Julie Sigfrinius, director of global partners, followed to discuss the importance of our partner communication and community growth. From the ShareVoice meetings and improvements to our antiquated Early Test Software (ETS) program to the introduction of the Claris Smart Pack, you have many reasons to be excited about being a Claris Partner.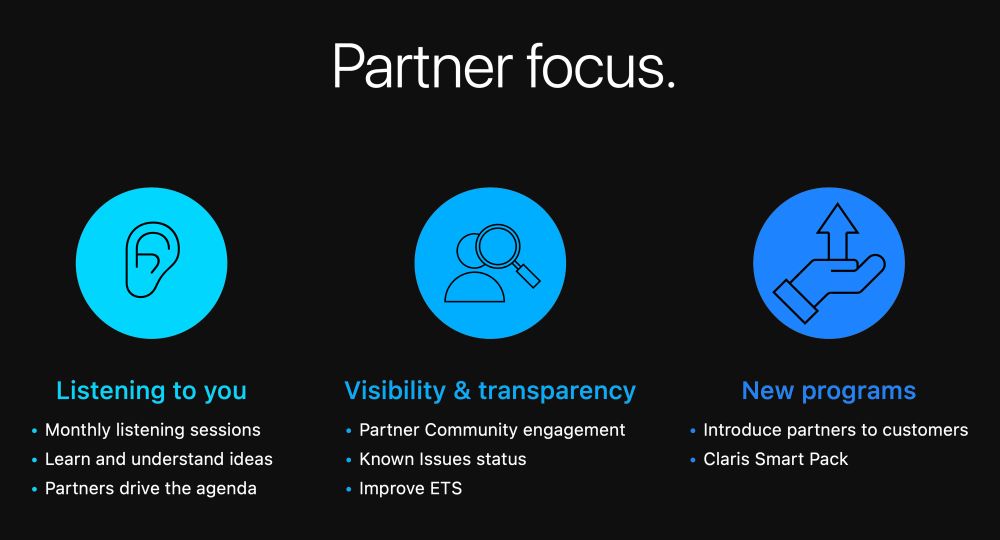 Claris' deep commitment to diversity and inclusion.
We could hear the virtual applause as Brandon Love, EMEA sales manager, recognized the importance of diversity and inclusion within the tech industry. He highlighted three heart-warming stories from female developers in Columbia who see our low-code platform as the boost they need for successful careers and in developing a multitude of business solutions. Brandon also discussed the future Low Code Accelerator program, which will launch soon and provide selected Black entrepreneurs training on our platform as well as mentorship, coaching, and the funding needed to run a tech business.
Security, professional low code, and one more big deal.
Just like a peanut butter cup, Andrew Lecates, director of product marketing and community, never disappoints. He shared some exciting security news for Claris Connect and the Claris platform, emphasizing Claris' goal for ongoing compliance with IT departments and gaining their trust. Yet Andrew saved the best for last: His "one more thing" unveiled the new way Claris will communicate being part of Apple. So effective immediately, we're known as Claris, an Apple company.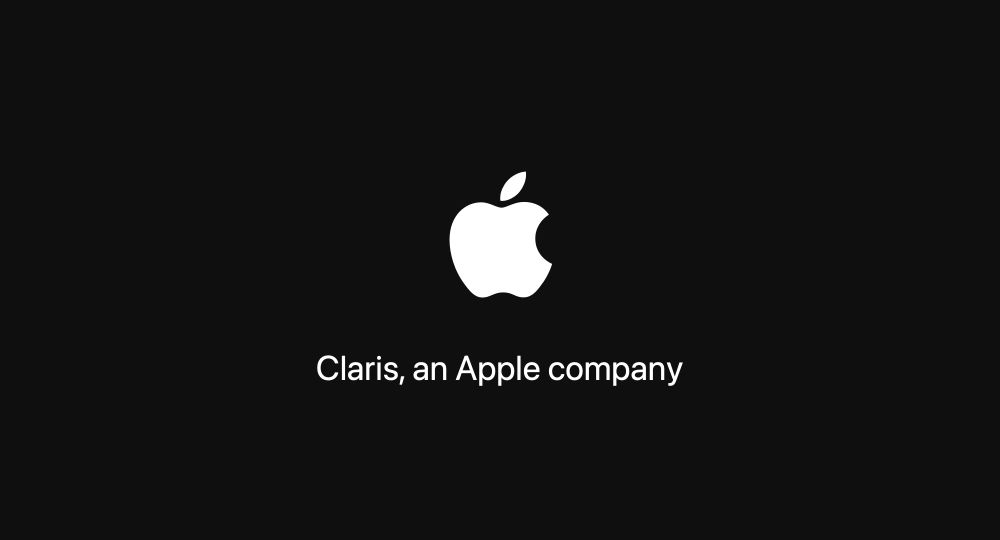 Linux overview with Wim Decorte.
The day was far from over. Wim Decorte from Soliant Consulting spoke about a little thing called Claris FileMaker Server for Linux. And in true live event fashion, what we planned as a product overview organically morphed in front of our eyes into a great panel discussion and an insightful Q&A session as some Claris Engineering team members joined the Webex stage. Kudos to all involved, especially to Wim, who always delivers the goods.
Day One is a wrap.
And that's my quick recap of how we kicked off Claris Engage Beyond 2021. Regretfully, I didn't get to the deep dive on Brad's fishing trip, Robert's illustrious chin hair, whether Brandon was indeed prepared to dance on camera, or the potential Easter egg sitting on Andy's bookshelf.
Did you miss the kickoff event? No worries, we have it recorded and ready for you to watch here.
I will end by saying there's certainly more to come through Claris Engage Beyond. Our schedule of events is ever-evolving, so if I were you, I'd bookmark the site so you don't miss a thing. And as Brad said, join us for as many sessions as you can and note them on your calendar in permanent ink.
Next month, I'll likely be back with more recaps and corny banter. Until then, I will see you on the lazy river.