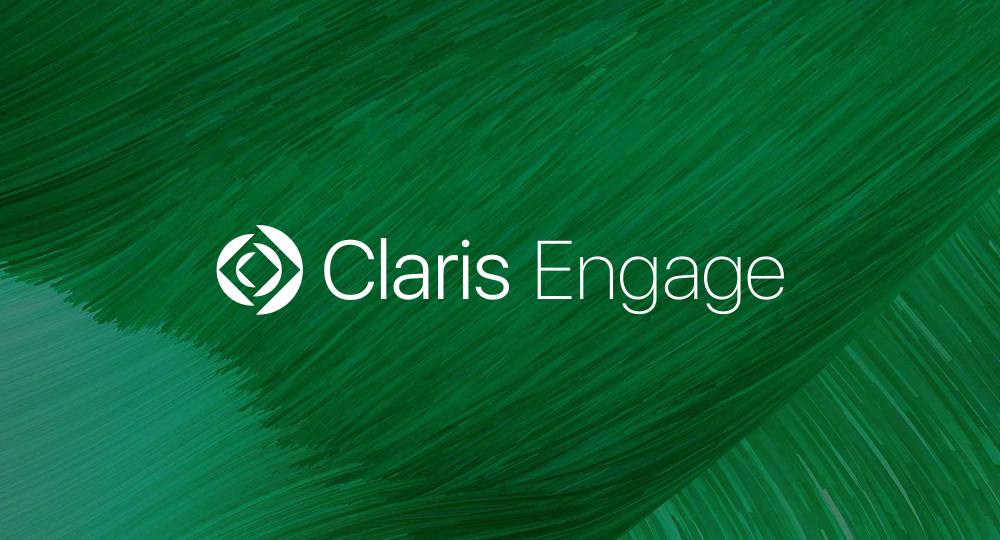 Claris Engage 2020 is now only a few days away, and I'm excited to extend a personal invitation to you and your friends.
This year's two-day Engage marks our 25-year conference anniversary. It is also more accessible than ever, as it's both virtual and free. That means you save the cost and effort of attending a physical event, while still enjoying everything that makes Engage special - first-hand knowledge of our vision and roadmap, access to Claris leadership and industry experts, and engagement with a community unmatched in the industry.
Claris Engage 2020 is packed with technical learning tracks, networking opportunities, keynotes, panels with futurists and industry experts, inspiring stories from our global ecosystem, and so much more. Whatever your interests or skill level, we have sessions to help you grow.
Just take a look at the agenda and make your picks. We're thrilled to see seats are filling up quickly, so make sure to save yours today!
If you can't decide which sessions to attend, here are my favorite three not to be missed:
Our opening keynote - Delivering the Promise of Digital Transformation on Tuesday, August 4, at 9 am PT
This is a great opportunity for you to meet the Claris leadership and hear from us directly about what's new at Claris and where the company is headed. You'll get an introduction to key team members and examples of outstanding customer success stories.
Developers Making a Difference Panel on Tuesday, August 4, at 3 pm PT
Join our 20+ years Claris veteran and my good friend Andrew LeCates for his panel discussion highlighting how the Claris Community lent a hand in unprecedented ways to help businesses, schools, and governments address the impacts of the global COVID-19 pandemic. I promise you'll leave inspired and feeling proud to be part of the Claris Community.
Looking Ahead to Emerging Technologies on Wednesday, August 5, at 1 pm PT
I'm particularly looking forward to next Wednesday's panel on emerging technologies. Noted journalist and industry analyst Ross Rubin brings together industry experts to explore which companies and industries are innovating fastest, the benefits they're reaping, and the practical implications businesses need to consider when taking on new initiatives.
These sessions represents exactly the kind of energy that's in store at Engage 2020: future-focused, pragmatic, and expert.
I look forward to meeting you all virtually live next week! Don't forget to share this invite with a friend or colleague and join the social media conversation at #ClarisEngage2020.
See you at Engage!
-Brad