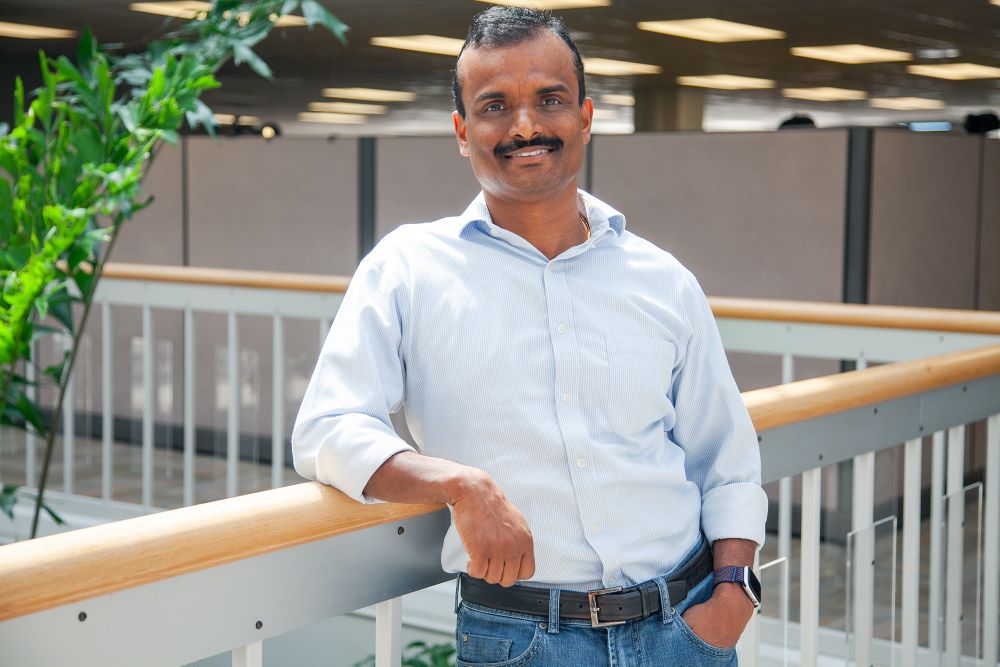 Since its inception, the core of FileMaker has been built around our unwavering commitment to enabling change, rapidly solving problems, and workplace innovation. It is fitting, then, that our team at FileMaker is now turning that passion for radical, rapid change inwards - embarking on a new journey as Claris, with new partners and team members, new leadership, and a new vision for the future of our Workplace Innovation Platform.
It is that new vision for our platform that I'd like to take a moment to lay out here. Before I do, however, I want to let our amazing community know that the FileMaker you know and love is only getting better. Every feature you use, every app you've built, every part of our platform will remain and improve. FileMaker would not be the industry leader it's grown to be without you, and our future as Claris is designed to make our platform both more powerful and more accessible.
Our community and the benefits of that community will grow - and you are going to be an integral part of that growth. Now, let me tell you how we get there together.
Moving from digital evolution to digital transformation
The backdrop for the last few decades of FileMaker has been one of digital Evolution - the transition from packaged software, to the internet, cloud and SaaS, to mobile apps - every industry radically evolved through powerful software made easily accessible in our everyday lives.
Our strong ecosystem consisting of the FileMaker Community built many industry-leading applications across all verticals allowing businesses of all sizes to successfully participate in the digital evolution without needing to require complex coding skills.
Today, we are in the most exciting time for software - the digital transformation era. This era is powered by data and AI, orchestration and automation, building on the advancements in the cloud, mobile and APIs - all to create new digital experiences facilitating better outcomes for customers. Examples of such digital transformations are all around us: from Uber and Airbnb to self-driving cars and home automation – and better education and healthcare outcomes. Every business is striving to re-invent itself – or risks being disrupted.
At the same time, the skillset gap to build these new experiences using complex new technologies has never been so profound.
This represents the next wave of opportunity for the FileMaker community in our new identity "Claris," and our Workplace Innovation Platform. We are making the complex simple, solving unique workplace problems, and embracing new technology every step of the way.
This is also the most exciting time to be a "Problem Solver;" to conceive the new digital experience and build modern apps consisting of orchestrated workflows of cloud and on-premise services. The very best problem solvers, the ones primed to reinvent their industries, combine these capabilities with a disruptive business model to create better outcomes for their customers.
The Claris Platform is built on four pillars:
Cloud-First – All new technologies will be built in the cloud with active migration to the cloud while continuing to support hybrid on-premise customers.
Native Web and Mobile experiences - Deliver native web and mobile experiences with consistent application authoring and consumption experiences.
API integrations and Orchestration – Orchestrate workflow integrations to cloud and on-premise services.
Emerging Technologies – Enhance all FileMaker services with AI and advanced technologies such as AR/VR.
Claris Connect
In the new world of creating modern apps, customers no longer need to build every functionality all by themselves. Instead, customers simply integrate with existing cloud (or on-prem) services delivering specific functionality using industry standard APIs and OAuth.
We had this future in mind when, years ago, we sought out partners that could dramatically improve upon and expand FileMaker's Workplace Innovation Platform by tapping this powerful universe of cloud services through integrations as intuitive as FileMaker itself. In that effort, our team was introduced to Stamplay, a 500 Startups company empowering organizations to build high-value business process workflow orchestration and automation solutions spanning multiple cloud services – and on-prem data sources. Led by co-founder Giuliano Iacobelli, the Stamplay platform already boasted more than 150 connectors into popular 3rd party cloud offerings, dramatically improving workflows and allowing any developer to mix and match the best-of-breed services to meet their business needs.
Today, as we officially announce the acquisition of Stamplay's technology, its rebrand to Claris Connect, and Giuliano's role as a Project Lead, we look ahead to a future where an even larger community of problem solvers has the freedom to solve more complex problems with greater ease and even more functionality.
The beyond: the next generation
Looking beyond 2019 & 2020, the Claris mission will expand even further into our "Next Generation" platform. Consistent with the increasing automation of many industries, Claris Next Gen will be built to leverage the full power of modern workflow apps with built-in orchestration and automation, machine learning, and advanced user experiences powered by AI Bots and AR/VR. Just as our Connect product will significantly lower the barrier to sophisticated app development through 3rd party cloud services, our Next Gen platform will provide modern, AI-driven apps delivered as a service.
Getting there together
Just like the ambitions of every member of our community, our ambitions for the new Claris suite of products are huge. We cannot get there without the help of you, our problem solvers. Over the coming months, we will be working with you to:
Onboard to Claris Connect.
Explore the new solutions you can build through drag-and-drop connectors with any of the hundreds of cloud services now easily available to you, thanks to the Stamplay team.
Partner on our Cloud-First strategy - Plan a journey to migrate to cloud with the Claris FileMaker product.
Join us in our commitment to agile development - The team at Claris will make frequent releases to FileMaker and Claris Connect, and we want you to do the same for the FileMaker on-prem products.
Go "All in" - As has always been the case, we want our community of problem solvers to continue supporting other problem solvers by contributing to our marketplace, sharing your templates, and offering your skills to those who need them.
Once again, thank you all for your commitment to FileMaker for all of these years together. As we move into this new phase as Claris, the people in this community will be our trailblazers and veterans, ready to expand our Workplace Innovation Platform to a new universe of problem solvers. Together, we will keep solving problems, of course, but we will also expand our ambitions beyond - creating new experiences and disrupting entire industries by "dreaming in software."