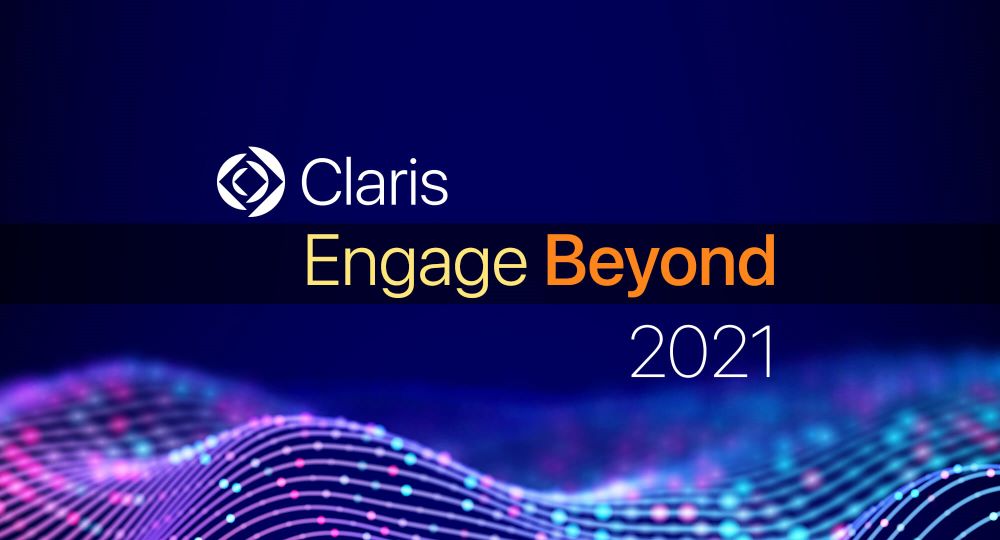 Welcome back to the Thanksgiving edition of Tales from the Lazy River. If you have enjoyed Claris Engage Beyond up to this point, you ain't seen "stuffing" yet.
This time of year, many of us prepare to give thanks in the company of family and friends. While the turkey bakes in the oven, you find yourself on the couch watching this year's version of the Thanksgiving parade on TV. Or maybe you just got back from running a local Turkey Trot and can now justify all the food and libations you plan to devour. And some of you may wonder what it takes to graduate from the kids' table in the hallway. Whatever the circumstance, it's great to move from the new normal back to a somewhat familiar Thanksgiving holiday.
The one thing we can all be thankful for is Claris Engage Beyond. And this month, we provided you "pumpkin" to talk about with two new sessions from some of our favorites from the Claris Community. Please join me by raising your "gobble-lets" as we toast to all the Claris Engage Beyond sessions held in November 2021.
Talking turkey with Robert Holsey and Peter Nelson.
We began the technology feast with Robert Holsey, product manager, and Peter Nelson, VP of Engineering, who discussed the future of the Claris platform. Robert explained the guiding principles for platform updates and stated Claris engineers continue to work on the new toolset that will allow you to make beautiful and modern apps for the web.
All of us were reminded that everything created with this new platform can work alongside existing FileMaker solutions. Then Robert hopped on his "agile skateboard" and flew into action, demonstrating some of the new technology and features. The team is working on development in a browser, and Robert showed us how easy it will be to create workflows and layouts. And did you "feast" your eyes on how simple and seamless it was to add something like placeholder text to your solutions? That's certainly something to be thankful for!
Celebrating Vincenzo's insight on transactions.
And if you thought it couldn't get any "butter" then this, Vincenzo Menanno, director of FileMaker development at Beezwax and author of InspectorPro, took the drumstick and ran with it, explaining the importance of transactions with FileMaker. Whether working over a wide area network (WAN) or with stored and unstored calculations, Vince provided insight on how to best use transactional concepts for improving FileMaker performance, especially over a WAN. In addition, we found out that Vince loves knives, which comes in handy this time of year when carving a turkey, ham, prime rib, or whatever your go-to meal is.
Serving up Claris FileMaker 19.4.
If Claris Engage Beyond wasn't enough to be thankful for, we "stuffed" even more into the day's events by releasing a bunch of product updates, including FileMaker Pro 19.4. The new release has many bug fixes and new features like support for Shortcuts in macOS Monterey and the ability to customize an OAuth identity provider of your choice.
Wrapping up the final chapter.
That's it from the gravy-filled lazy river this month. We hope you all have plenty to be thankful for, and know that we here at Claris are grateful for all of you!
Circle back and visit the website in December to see the winners of our Claris Excellence Awards for 2021. We can't wait to share the exciting news with the community.
One final thing: We are ramping down Claris Engage Beyond events in 2021, which gives us more time to prepare for getting together in person (yeehaw!) at Claris Engage 2021 – live from Nashville, Tennessee in July 2022. This means monthly events will likely pause between now and July. It also gives this hayseed blog writer more time to get his honky-tonk on and stockpile all the puns he can about Tennessee. Mark your calendars now, find the most outrageous floaty possible, and plan to meet me at the lazy river in Nashville!