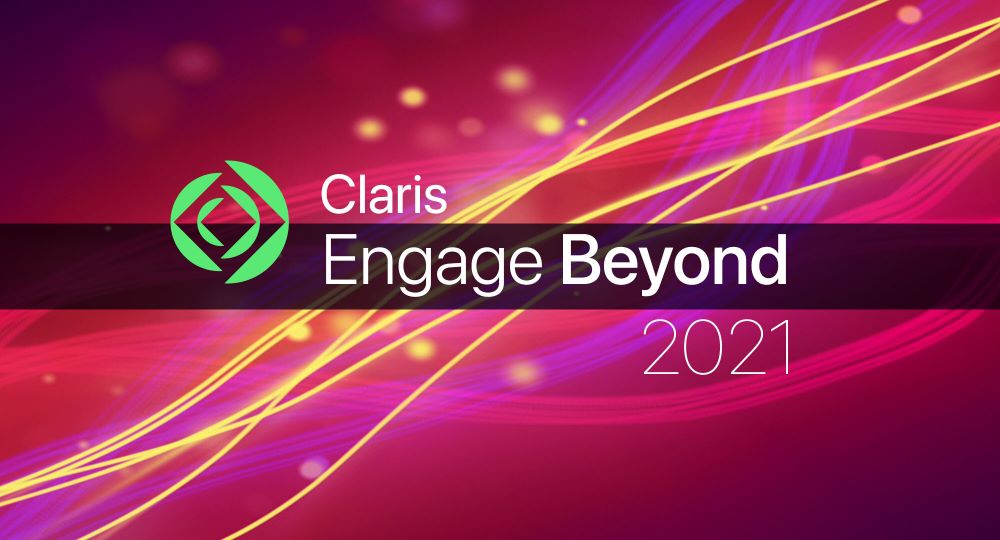 Welcome to the Halloween edition of Tales from the Lazy River, where the water is as warm as a witch's bubbling cauldron. Gather your courage, take a deep breath, and rip open the door to face whatever is lurking inside. You've entered the world of Claris Engage Beyond 2021. So gather around the jack-o-lantern as we recap all the goings-on for October. There is no turning back now!
Beware of eerie emails and creaking code!
Hundreds of ghosts and ghouls gathered together for our scary security panel discussion, including:
Chris Moyer, CEO at The Moyer Group
Koen Van Hulle, infrastructure business unit manager at Lesterius
Sangita Banerjee, product manager at Claris
Elaine Suen, senior manager, DevOps at Claris
Andrew LeCates (facilitator), director, Product Marketing and Community at Claris
Andrew LeCates facilitated the spooky security discussion, during which the panel actually described security as scary when explaining some of their content. They also reinforced that security doesn't have to be that spooky if you're prepared.
This panel discussion provided excellent suggestions for keeping spiders and other bugs out of your systems and protecting your custom apps from getting lost in a corn maze of insecurity. Everyone provided great insight into the ongoing focus on security and compliance at Claris to ensure the safety and protection of your custom apps and the Claris platform. From iSO and SOC 2 certifications to constant monitoring of backend systems, Claris is extremely dedicated to protecting your business from phishing zombies and malware vampires.
Did you miss this valuable session? Everyone can benefit from what was discussed, as you can never be too safe when guarding your data.
The foot bone's connected to the leg bone.
Next up was a community session focused on Claris Connect. Fellow rollercoaster enthusiast, Ronnie Rios, hosted this session with first-time Claris Engage Beyond speaker, Kate Waldhauser from Portage Bay Solutions. Kate shared her experience when using Claris Connect for the first time, and she provided insight into the various solutions that Claris Connect can provide. Along the way, Kate offered thought-provoking tricks and treats to get the most out of Claris Connect and how to incorporate it into your business workflows. The Claris Connect newbies were certainly inspired and excited to learn more after this session.
That wraps up this month's recap. Until we meet again, "creep it real" and bust out the candy corn (yes, I'm in the camp that thinks the triangular morsels are delicious). But whatever you do, do not bob for apples in the lazy river – this time of year, you don't know what's in the water or where the apples have been.
Looking forward to seeing you in November Claris Engage Beyond sessions!