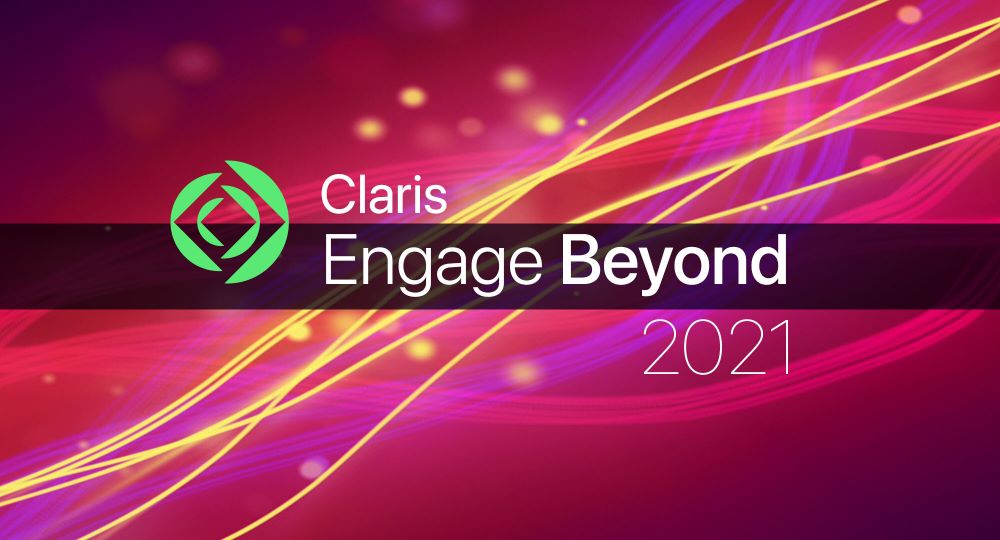 Last month, my wife pointed out that everyone may not have understood the lazy river reference in the title of this blog or last month's recap, and since we have some folks new to Claris, it probably warrants some explanation.
A lazy river is (or has been) a staple at recent developer conferences, and these concrete streams usually consist of shallow, narrow pools with gentle currents. At past lazy rivers, you'd usually see Claris Community members relaxing on tubes or rafts, floating past scenic elements like waterfalls or tropical plants – all the while discussing everything Claris FileMaker, of course, with fellow floaters. During one (and probably more) conferences, we turned the lazy river into a vehicle to exhibit feats of agility by getting a running start and crossing the lazy river bouncing from tube to tube. Because ... why not? We are agile after all.
New to Claris? This month is for you!
When you think of September, most of you think of the end of summer and the beginning of fall. Others know September is the end of the Major League Baseball season and the hoping that your team makes the playoffs. And of course, who doesn't have September 19 circled on their calendar for International Talk Like a Pirate Day?
Well, avast ye mateys, September also celebrates those new to the Claris platform with a bounty of Claris Engage Beyond 2021 sessions geared just for the newbies. There be plenty of technical loot ahead ye landlubbers, so let's cast off and natter about those past September events.
Proved it! You can create a custom app in 30 minutes.
On September 14, the day kicked off with many of you joining me in creating a custom content management app from scratch in about 30 minutes. It's uplifting to conduct a session like this, albeit virtual, to show those of you who are new to the platform just how easy it is to build an application that most people think is difficult to do. And my underlying hope for everyone in attendance is that they can use much of what we discussed and apply it to any custom app they want to create.
We covered a lot in this session, including add-ons, portals, tab panels, and scripts. And we busted the myth that interactive containers aren't cool. They're right up there with Fonzie, animals dressed like humans, and Hawaiian shirts.
And if you are looking for the "Draw Smiley Face" script step in the Script Workspace, you will need to wait an undisclosed amount of time for that one – unless Claris Engineering is inexplicably hard at work on it right now.
What's the Claris Community buzz all about?
Now, if you had told me that the session that followed mine would include a unicorn, I would have stepped up my plushy animal quota for sure.
Makah Encarnacao, from Soliant Consulting, led a panel discussion about the Claris Community and how it can be a game-changer in your career. The panel included the tag team of Beth and Thad Murillo, Vanessa "The Dictionary" Costanzo from NaviCu LLC, and Claris' own Gianine Campbell, manager of community relations.
Together, this group discussed the various resources that can help you learn more about Claris, advance your development skills, and engage with other community members from around the world. We all heard stories about how the panelists were introduced to the Claris platform as well as their favorite tips and resources. The panel's enthusiasm was infectious and inspirational for session participants looking for resources and developer groups, including WITfm, join::table, or AutoEnter.
And, if you are interested in checking out the panelists' favorite tools, here you go:
Claris networking through breakout sessions.
Wrapping up the September 14 events was a session where attendees came together only to be divided into small groups to get to know each other better. This session was the virtual equivalent of like-minded individuals hanging around the lunch table without a pre-planned agenda at an in-person conference.
While in these breakout sessions, we discussed topics like "Who in the Claris Community would you like to sit down and have a drink with?" and "What is your best work-from-home tip?" It was a fun, informal session that everyone in attendance thought Claris should do more often.
For the record, the consensus best work-from-home tip was to "wear pants." This seems like a good tip for just about anything in life.
He's here, he's there, he's ...
Last month's Lazy River blog entry came out before the viral Executive Q&A session on September 2. CEO Brad Freitag and Peter Nelson, VP of Engineering, returned to the main stage to answer questions submitted from the Claris Community. The questions ranged from where Claris FileMaker Pro fits into the low-code market to where Claris is headed and why our community is vital to the company's plans. And who happened to catch the Easter egg on Brad's whiteboard? We're big fans of Ted Lasso!
We got a lot of positive feedback from all of you that this was one of the best sessions we have ever held. Glad you liked it, and I'm sure there will be similar sessions down the road.
Put a pin in it.
So that summarizes the September session wrap-up, well sort of. We still have a Claris Partner exclusive event on the calendar for September 28.
And we have plenty of other sessions coming your way. I hope you took my advice from last month and you have already bookmarked the Claris Engage Beyond page, so I don't need to remind you to do that again. Keep in mind that that webpage is constantly getting updated with news and new sessions. And if you missed a session, you can find recordings toward the bottom of the page.
Until next month, I will see you on the lazy river. Look for the guy on the unicorn floaty.