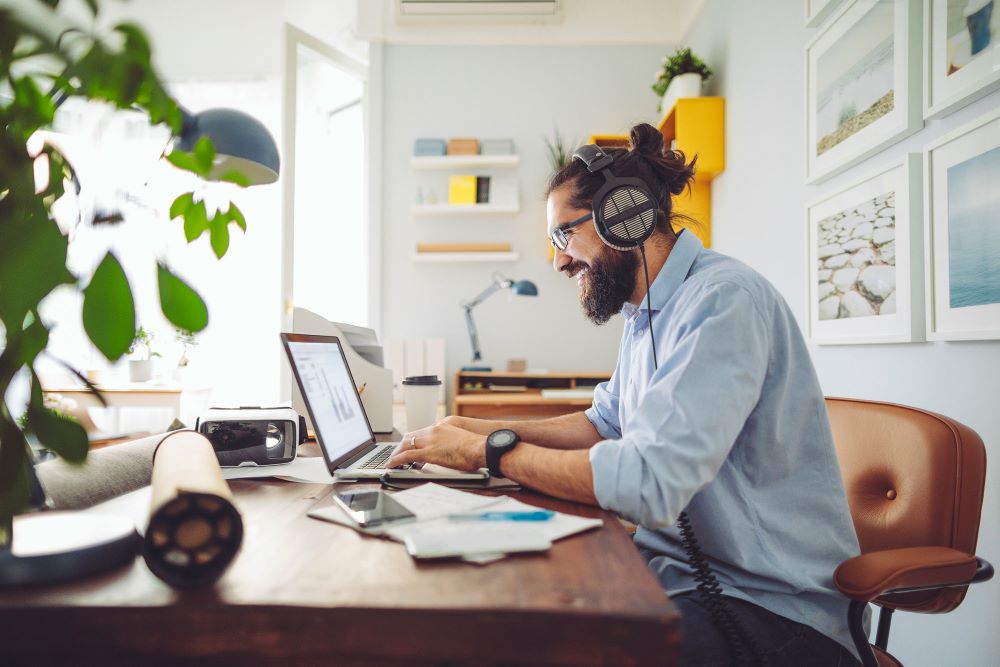 If you've recently joined the Claris Community, welcome! You're in good company – part of a global group of 30,000 members, and growing. Are you wondering what to do next? Whether you're looking for developer resources, wanting to learn how to create a custom app with self-paced learning, or diving headfirst into a comprehensive low-code training program, we've got you covered.
And here's some inside scoop. The number one thing that surprises new developers: how ready and willing other community members are to share their knowledge, answer questions, and offer help. We hear it again and again!
Ready to get started? Check out these resources to get you on your way.
Pace yourself with free, on-demand learning.
Get well acquainted with the Claris platform and explore organized materials and resources through our new online learning adventure. At your own pace and within your schedule, make your way along a guided path with a mix of written, visual, and interactive content, including Claris Academy learning tracks. Learn more.
Hear from peers at Claris Engage Beyond.
Did you know you can participate in Claris Engage all year round? We've kicked off new virtual events and learning opportunities, allowing you to build your own agenda and choose the sessions you want to attend. A recommended first stop (in case you missed it): listen to our Claris Community Panel, where experts introduce their favorite developer resources. See what other events are available on-demand and mark your calendar for live, virtual events. Learn more.
Take a seat at the table to support a cause.
Imagine getting to build a custom app that delivers telemedicine to seniors or using low-code software to help companies resume safe operations post-pandemic. These type of passion projects happen regularly at join::table, a nonprofit organization that uses FileMaker to create pro bono digital solutions.
There are two ways to get involved. First, by joining chairi::table, a community of pro bono developers who are matched with a non-profit or public school to work on an application development project. The second is through diversi::table, which provides training, mentorships, networking, and job-readiness tools to traditionally under-represented groups in the tech industry. Learn more.
Surround yourself with supportive developers.
Connect with creative and passionate people through Women Innovating Together – FileMaker (WITfm). Originally focused on growing the number of women in the global Claris ecosystem, WITfm now strives to improve inclusivity and advocate for women –everyone is welcome to join this diverse group. WITfm provides opportunities for mentorship, networking, and leadership, with many ways to get involved. Learn more.
Build (and flex) developer muscles in low-code bootcamp.
Are you someone who learns by doing, through trial and error and lots of practice? If so, the Claris App Developer Training Program, run in partnership with Qwasar Silicon Valley, may be for you. This nine-month program, with full- and part-time options, combines full-stack education and low-code training using the Claris platform. Complete with hands-on learning, live coding sessions, and diversity-focused cohorts to build inclusive communities, each participant is also paired with a mentor from the Claris Community. Learn more.
Get schooled by seasoned pros.
Remember what we said about community members' passion for helping and educating others? Claris Partners and certified developers are ready and willing to help you on your journey. This is illustrated beautifully through the range of community-sourced content available online. Find certified trainers who regularly share expertise through development tutorials and courses, encouraging those new to the Claris Community to discover what's possible with the Claris platform and low-code development. Learn more.
Make it official.
Are you ready to demonstrate your FileMaker knowledge and invest in your career? Validate your expertise and low-code skills by becoming a Claris FileMaker Certified Developer. Discover what's required and why others in the Claris Community choose to obtain credentialing. Learn more.