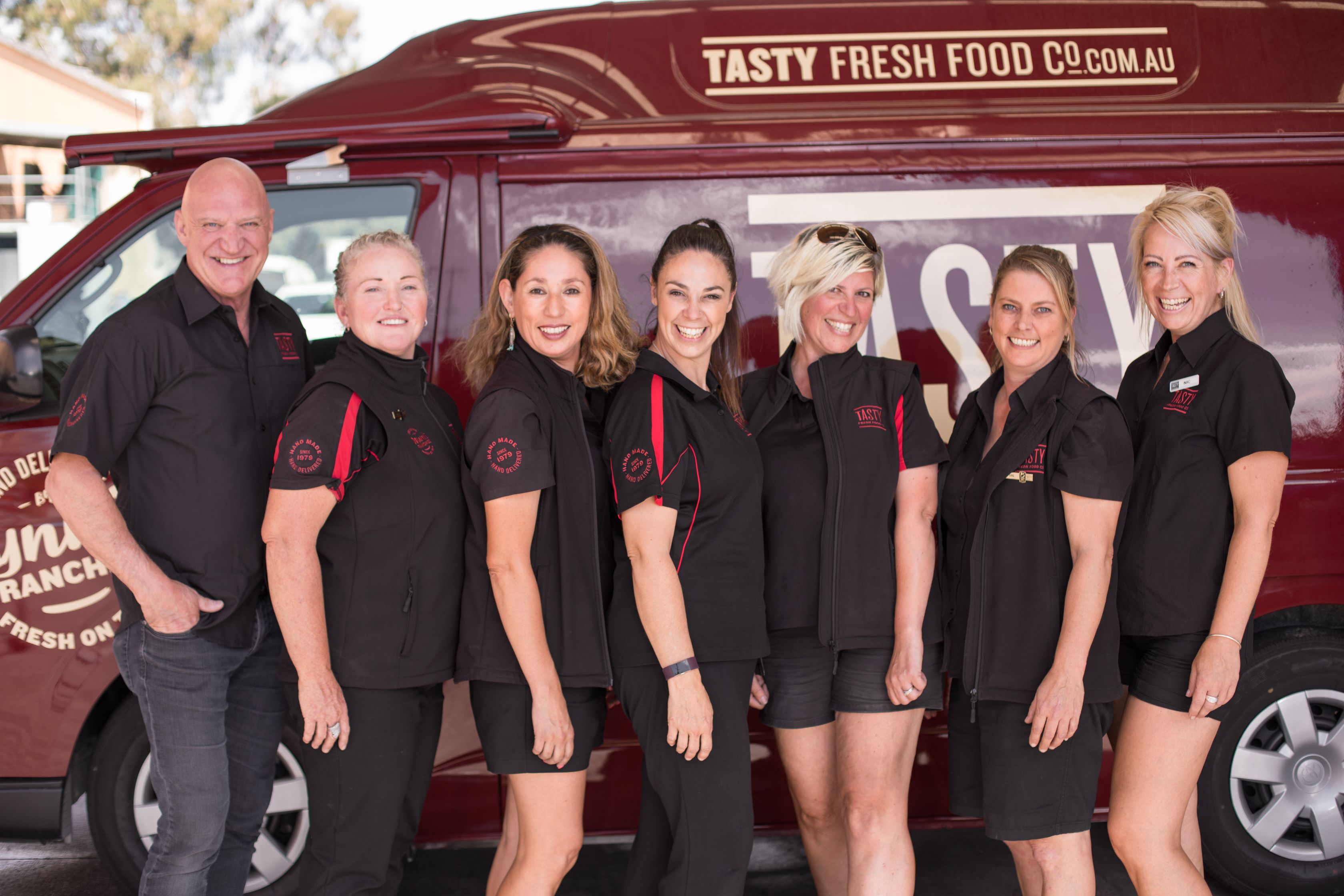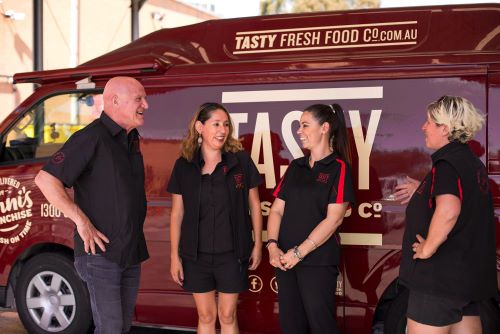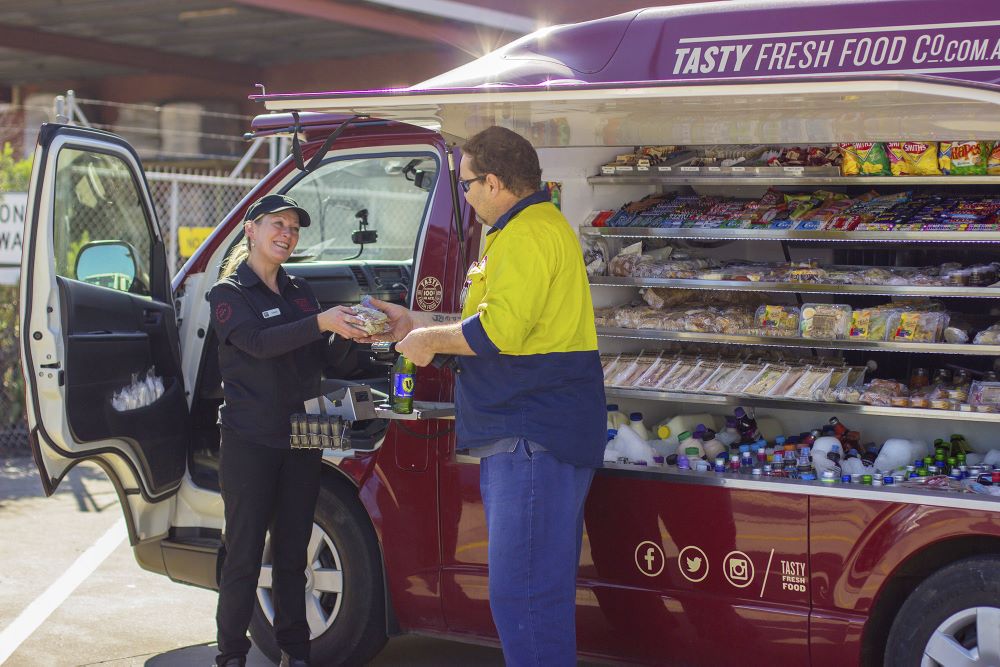 Tasty Fresh Foods Co., a food delivery retailer, streamlines business functions with Claris Connect
Forty-one years ago, Tasty Fresh Foods Co. started with one man and one food truck to deliver pre-packaged, handmade lunch items to industrial and semi-industrial areas. Now, they have 140 trucks and serve 30,000 customers all over Australia.
The Challenge
When you're an organization that starts each day serving twenty customers for three minutes at 6,700 unique locations, no time can be wasted fiddling around with complex, ineffective technology. Tasty Fresh Foods Co. measures their transactions in a matter of seconds. And because they own most of the supply chain (they're a manufacturer, logistics company, fleet management business, fleet builder, retailer, and bank) automated, glitch-free tech is the only way to get it all done. They need to know what was sold, what stock went out, perform mass balances, control inventory and manage cash.
To manage the millions and millions of records they produce, they use iOS devices in each van to process transactions and that fire data off to a SQL database. They have an Android point of sale on every van.
Although their IT Manager is capable of building and connecting apps manually, connecting disparate systems is time consuming and requires in-depth knowledge of webhooks and API calls. In some cases, Tasty Fresh Foods Co. found themselves spending up to 30 hours just trying to uncover the nuances of custom API capabilities and data models from existing technology providers. Manually integrating two apps is, at best clunky and time consuming, and that's when it goes smoothly. Most of the time documentation is not robust enough and testing and technical skills are needed to complete an API.
That's where Claris Connect comes in. Claris Connect completely allows business and technical stakeholders at Tasty Fresh Foods Co. to connect existing systems via drag-and-drop triggers and workflows; without expensive and tedious integration coding and testing.
Claris Connect Extends the Power of Claris FileMaker
With over 25 Claris FileMaker custom apps powering everything from transaction handling, to recruiting to van tracking, Doug Newnham, IT manager, is now extending the power of the platform to include Claris Connect to create additional, customized workflows.
The Vision for Claris Connect
With the volume of people, transactions, and processes Tasty Fresh Foods Co. manages, they are the case study in how digital transformation can change a food delivery business. They have a vision for how Claris Connect can help them do just that across each slice of their business.
Reduce time to market for new ideas
As they streamline their recruiting efforts, Tasty Fresh Foods Co. plans to use Claris Connect to serve applicants pre-qualifying questions using a survey app. Rather than having their already time-strapped recruiting person get validation for, say, a valid driver's license, they can configure a workflow in Claris Connect in just ten to fifteen minutes to systematically capture the information from a candidate and push it back through multiple systems.
Better customer communication and optimize office staff
Because their time at each stop is measured in minutes, having customers lined up means saving time. Previously, an employee was dedicated to calling each location to notify them that the van was on its way. Tasty Fresh Foods Co. envisions using Claris Connect to help them initiate an automated voice call. This will free their employee up for more strategic work that can help the business grow and evolve.
Streamline internal communication
With approximately 450 employees on the move, it can be tricky to communicate. Most staffers are in a van and most communication solutions are expensive and inelegant. So how do you communicate with 450 employees? Doug plans to use Claris Connect to connect data from their employee systems to their email service provider so real-time updates can be delivered directly to everyone's inbox. By configuring this in Claris Connect saved countless hours each week manually transferring the records from a comma delimited values file (CSV).
Digitize financial documents
Although walking over to the photocopier, scanning a document, and digitally filing the document may seem trivial, when you have thousands of documents, the time can add up. In order to rid their office from paper invoices, they see Claris Connect playing a role in completely automating the process for all incoming invoices. Using optical character recognition, and extended services from scalable web services, they believe they could get at least 95% accuracy without one of the team members from their lean staff touching them. This could save hundreds, if not thousands of hours.
What's Next?
Digital transformation starts with flow. Escape from app chaos by bringing your everyday apps together to create automated workflows. Streamline your business. Supercharge your innovation. Interested in learning more?