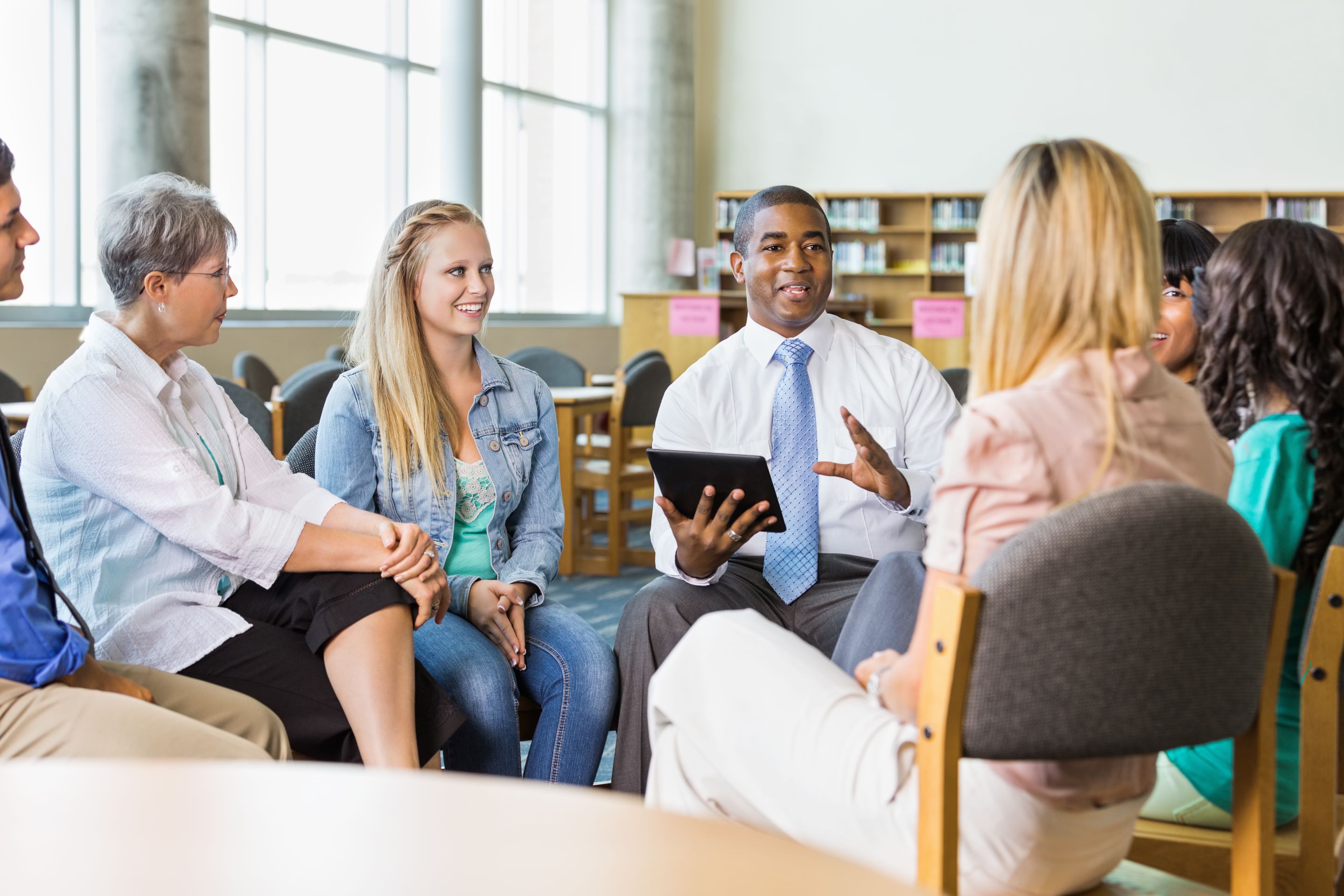 Beyond academics
There are many solid Student Information and Learning Management solutions out there in the public school arena. By and large, academic/big picture needs are being met. Now, let's shine the light on all of the other data being collected (and not addressed) on the front lines, where educators interface directly with students. It's oftentimes a confusing mix of paper and misfit technology and Claris products can come to the rescue.
Educators at all levels are becoming data analysts, whether they realize it or not. District curriculum specialists, school principals and administrative staff, all the way down to the teachers in the classroom are collecting non-academic data in order to best support their students' learning environment.
How is that data being captured and stored? Do all stakeholders have easy access to solutions for collecting and using that information?
Stakeholders
Districts: District requirements usually get most of the attention - there are many Student Information System and Learning Management systems to choose from. What about the non-academic initiatives for nurturing all areas of a child's development? What solutions are in place to collect the abundance of non-academic data being collected at the schools and in the classrooms?
IT Departments: need agility to adapt solutions to new and evolving programs and initiatives that merge academics with behavioral and social data. In addition, device inventories are exploding, and processes need to be streamlined and adaptable.
Schools: School principals, administrators and teachers all have a role in contributing information (data) and interpreting student data collected by all stakeholders in order to provide supports that differentiate and meet the varying needs of every child.
Students: Yes, students can see their grades. What about their data around fitness progress, awards/badges, or other accomplishments?
Data silos
Teachers are collecting data to aid in classroom management. Are they using paper/pencil or siloed apps they found online or on an app store? If you were to do a data inventory from the top (district) to the bottom (teachers), examining what data is being collected, by whom, and how is it being collected, you'd likely encounter scattered constellations of data that have little impact standing on their own.
Now imagine data collection the hands of a teacher as (s)he manages the daily classroom. A simple mobile interface, with minimal interruption to instruction time, feeds a real-time, central database. A "non technical" API framework facilitates "database to database" connections to keep things clean and organized between systems.
When data is consolidated in real-time, teachers can better adapt student interactions that enhance learning experiences. It's all made possible with simple systems that capture, consolidate and report.
Examples: Administrative Support (IT)
Technology asset management, work orders.
As schools get more and more technology, managing those assets is important. Systems that check in/check out student issued devices (which are growing exponentially) help add clarity to how they should be organized. Also, managing assistance requests and repairs for those devices is relevant. Is your current tracking solution keeping up?
Event Management, resource management.
How is your school managing tasks like field trips or locker assignments? Systems that employ paper can fall victim to a range of problems: At least they're inefficient and time consuming, and at worst they can yield missing or incorrect data (Have you ever "lost" a student on a field trip because they were on the wrong bus? It's not a fun situation.)
Cost Cutting & reporting mandates for state and federal funding.
With the advent of low-code platforms, districts are finding significant cost savings by replacing parts of their operation with homegrown tools that are easy and inexpensive to build and maintain. Also, low code apps adapt streamlined data capture to guarantee proper reporting for government funding.
Examples: Student Support
Tracking "at risk" students.
Technology that tracks individual student progress toward significant educational milestones (like graduation) are critical, and monster spreadsheets aren't optimal. Districts that employ better tools can make a significant impact on student outcomes and graduation rates.
Mobile ID/Badging
Systems can build student engagement by manage and making available relevant information beyond grades (PE stats, club memberships, volunteer hours, school spirit activities).
MTSS
Behavior and academics are related, and frameworks within MTSS (Multi-Tiered Systems of Support) are designed to help schools address these relationships. Enabling teachers and administrators with tools that lend efficiencies to classroom operations can also yield key data that feed student interventions and supports.
How Claris products fit in
Security
Claris products provide a complete suite of tools to help control data access, and meet auditing and regulatory compliance requirements, event in shared environments.
Strong Authentication: Credentials that are stored within files are encrypted once and never decrypted thereafter. Users can also be authenticated via Active Directory or Open Directory.
Granular Control: You decide who can see and do what, down to the table, layout, record or even individual field level.
Data Encryption: The data stored in a file can be encrypted, and deployments can also require SSL encryption between endpoints.
Low-code, agile development
New Initiative? Quickly respond and add it to your data collection/interface.
Discontinued process? Quickly modify any user interface so as not to confuse users.
Modified operations? Want to handle your device inventory differently? No reason to get another app, modify the one you have.
Integration / Superior User Experience
Claris products provide easy integrations to existing systems, for up-to-date student information and rosters. These integrations are the "glue" between data silos, which provides a unified user experience that requires minimal training, and yields powerful analysis in the hands of those that need it.
Claris can bring a level of agility and adaptability to the education theater, putting immense power back into the hands of all stakeholders to make effective decisions that impact student outcomes on all fronts.
We've helped numerous schools transform their administration and produce better, long-term outcomes. Read their success stories in the Claris ebook, Improve school operations with a Workplace Innovation Platform.