Get out your super-secret decoder rings. Buried deep within this blog entry is the location of Claris Engage 2021. Use #ClarisEngage2020 to state your guesses to the location next year. Anyone who figures it out BEFORE it is officially announced during the closing session will receive a virtual prize from me like a meme or an emoji high five. Good luck everyone!
OH MY - THINGS HAVE CHANGED!
Welcome from the virtual hall of #ClarisEngage2020. Where is the lazy river this year?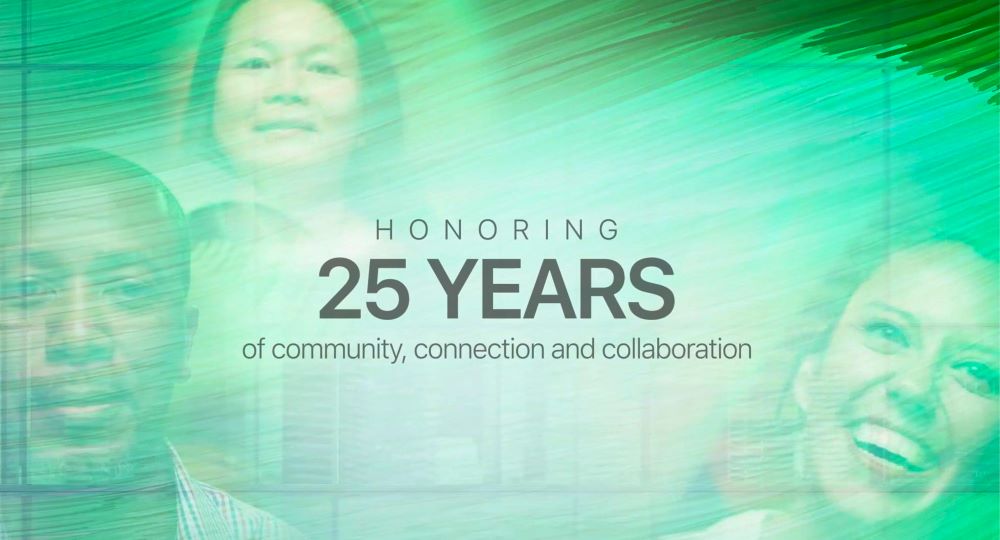 This is not how we envisioned celebrating the first year of Claris Engage and the 25th anniversary of our conference! You should all be picking up your conference badges at registration, reacquainting with old friends, and figuring out where breakfast is being served tomorrow.
HINT: Breakfast is in your kitchen and will likely be cereal again.
Let's get right to today's highlights.
GATHER AROUND - IT IS TIME FOR THE KEYNOTE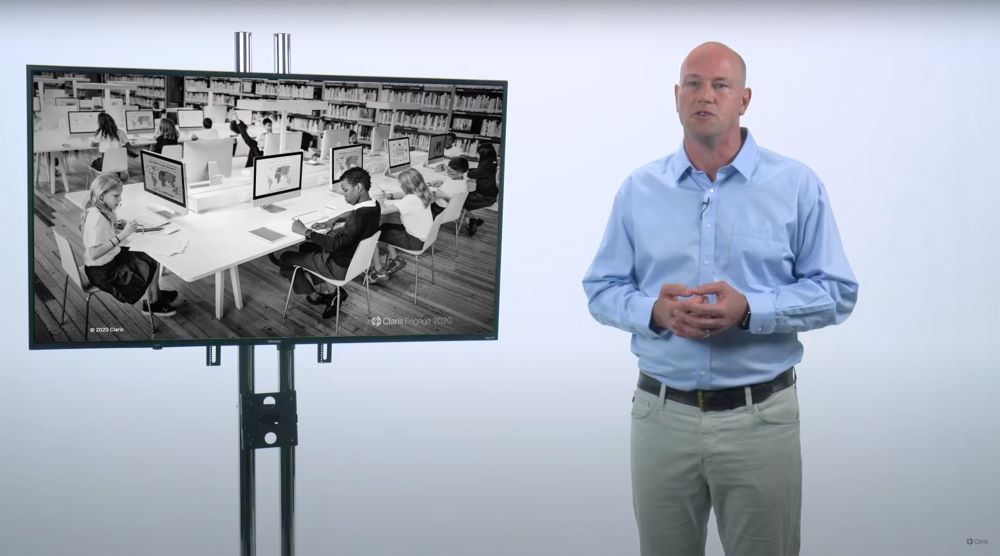 You all plugged in and energized our first-ever virtual keynote!
Our CEO, Brad Freitag, kicked off the event by discussing the curve balls of 2020 and how these challenging times illustrate the adaptability of the Claris Platform and our community. He highlighted how many of you, without blinking, answered the call and quickly provided amazing COVID-19 response apps.
Brad pointed out the silver lining of 2020 as Claris has accomplished some amazing things, including:
Launching the FileMaker 19 platform and introducing support for JavaScript and add-ons
Bringing a new product to market in Claris Connect
Providing our first-ever Linux version of FileMaker Server
Our VP of Sales, Ryan McCann then highlighted the 55% increase in NEW partners in the Claris Community! We are so psyched about our partner relationships. Ryan mentioned our Claris Partners, in conjunction with the recently released Advocacy Activity program, have conducted more than 200 events resulting in over 12,000 attendees!
Next up was the newest face on the block, VP of Marketing, Britta Meyer Rock.
Her session was very inspirational as she discussed two new programs that can make a difference in people's lives: Claris Academy and a free FileMaker Developer Subscription. Claris Academy is our free, personalized digital learning experience for all skill levels. Claris Academy serves as a foundation where you will soon find new plans, courses, and continually updated content. And for those who have been impacted by the COVID-19 pandemic, we are offering a free FileMaker Developer Subscription. Our goal is to welcome new developers to the community and provide more job opportunities in a world that continues its digital workflow transformation.
Britta wrapped up her time on stage by introducing many of us to the Q Foundation. Their story of how they leveraged the Claris platform to assist people at risk of losing their homes in times of crisis was emotional and heart-warming. It was a perfect example of the relevance of the Claris Community.
Next, we welcomed back to Claris Peter Nelson, VP of Engineering.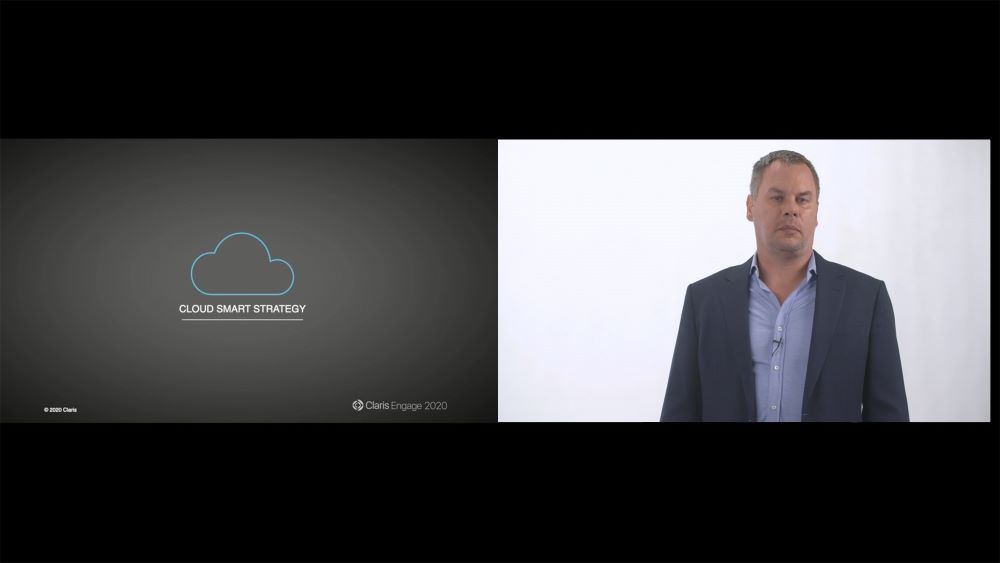 He took us through the significant engineering investments Claris is making, including:
Web authoring that will make it easy to onboard your first solution and extend into deep complexity seamlessly
Modularizing FileMaker to allow for bringing benefits to all Claris products quickly
Opening up the platform to modern technologies
Following Peter, we heard from the VP of Product and Design, Srini Gurrapu. He walked us through where Claris is heading next with a Cloud Smart focus.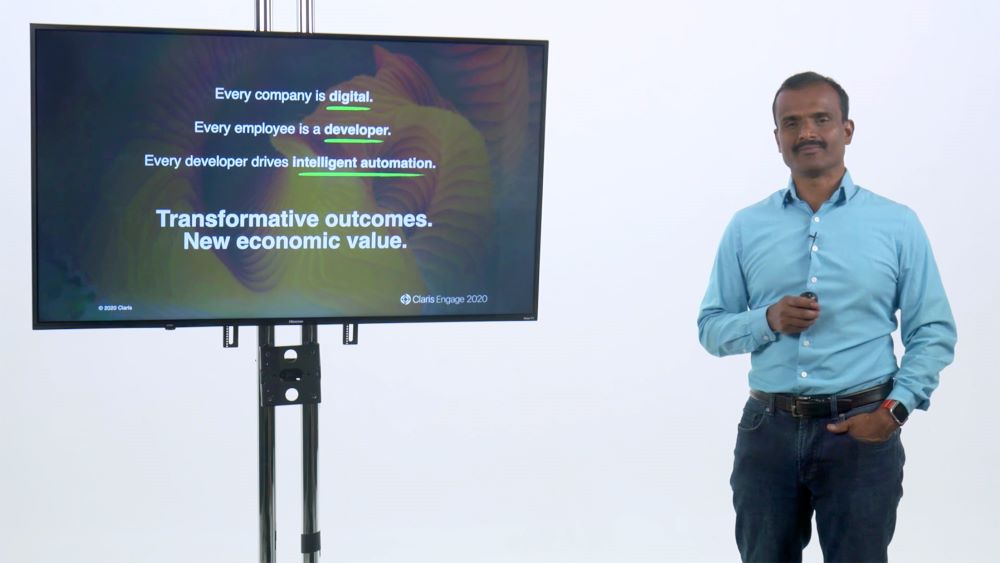 And last up was Andrew LeCates, who warmly welcomed all of us into his home - and yes, the computer on his bookcase does work. He talked about the Claris Community's strength as it faces the pandemic with the birth of the COVID-19 Response initiative. More on this exciting endeavor in just a moment.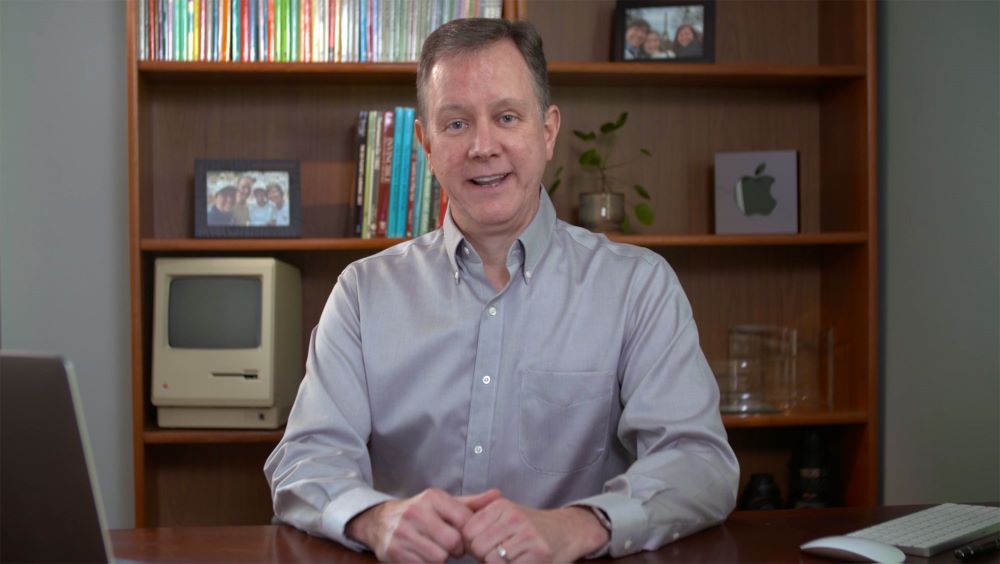 EXPERTS GALORE ON OUR PANELS AND UNDER-THE-HOOD SESSIONS
After the Keynote, we kicked off a series of speaker panels throughout the day:
FileMaker 19 Under the Hood: JavaScript & add-ons
Did you know you can now incorporate JavaScript libraries into the apps you built using FileMaker? Robert Holsey and others from Claris were joined by Geist Interactive to look under the hood on this powerful new feature.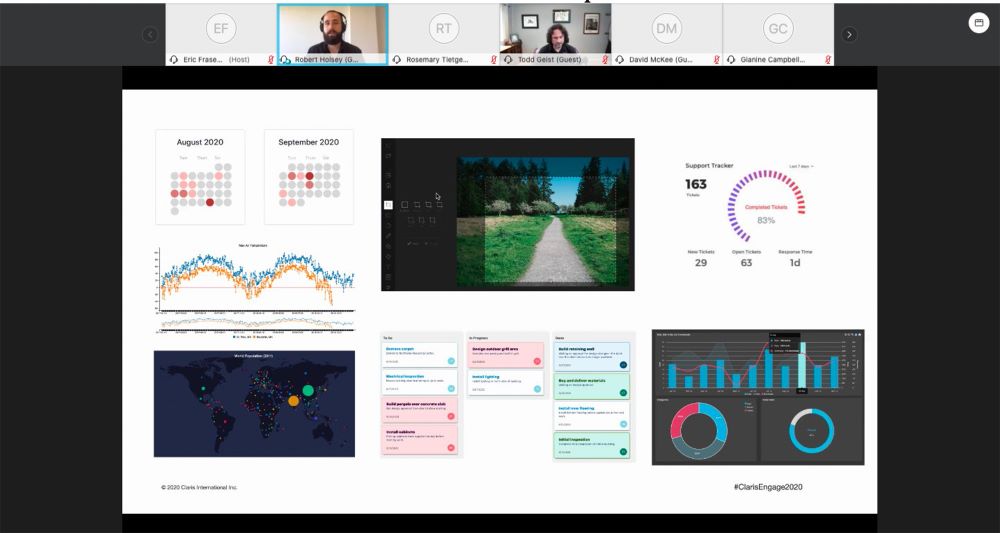 Panel discussions:
On add-ons & open platform - To piggyback on the previous session, this panel consisted of partners who had an early look at FileMaker 19. Robert Holsey was back as moderator and was joined by Ernest Koe, Todd Geist, Claus Lavendt, and Cris Ippolite. They discussed all things add-ons, including the right time to use them and their inherent modular design.
Performance Optimization with FileMaker and FileMaker Cloud - Moderated by Rick Kalman, this panel discussion touched on performance optimization tips for both FileMaker Pro and FileMaker WebDirect. Special shoutout to old FileMaker and Claris friend Jon Thatcher.
Driving Customers toward Modern Design Excellence - Claris' own Ronnie Rios, who battled a power outage, was joined by Jake Johnson of Angel City Data, Alexis Allen from Hyperspace Data Solutions, and Henry Wang from Claris to discuss how experts on the front lines are assisting businesses to modernize and reimagine their applications.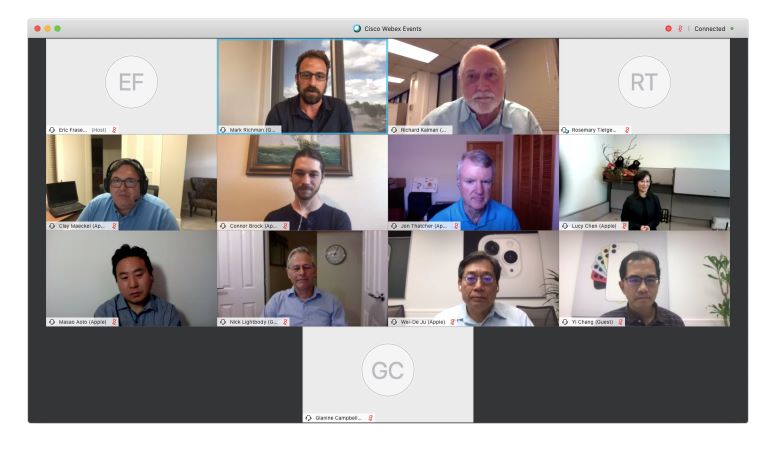 INTERACT ON SOCIAL MEDIA - SHARE YOUR EXPERIENCES!
Join our virtual conversations on our social channels and community discussions. Getting started is easy. Tag any general conversation, announcement, photo, etc. with #ClarisEngage2020
Follow us on our various social media channels to stay connected:
DEVELOPERS MAKING A DIFFERENCE
The day finished with a special panel that recognized the Claris Community putting purpose ahead of profit. 2020 saw the emergence of the Claris COVID Response team. This group quickly banded together to volunteer their time to provide apps and services to help people. Andy LeCates, Julie Sigfrinius, Makah Encarnacao, and Nicholas Friedman shared their uplifting stories of how the Claris Community made a real impact during the pandemic.
NOT TO BE FORGOTTEN - OUR CLARIS ENGAGE (ON-DEMAND) SPEAKERS
Year-over-year, our conferences' success is due in no small part to our speakers. This year, in particular, you deserve special kudos. You could have balked at the condensed schedules and deadlines we threw at you, but you didn't. All of your submissions were top-notch. You delivered like the rockstars you are. For that, we, and the rest of the Claris Community, are truly thankful and blessed.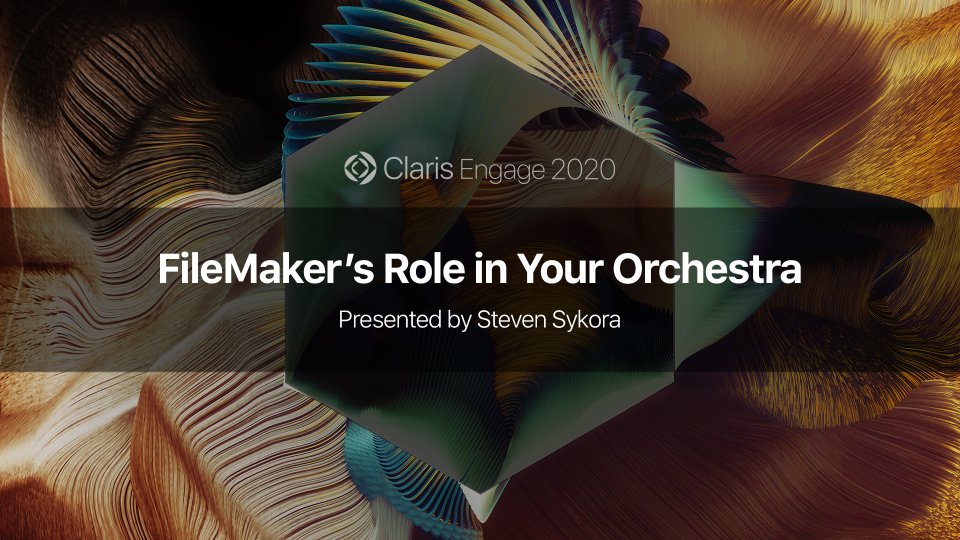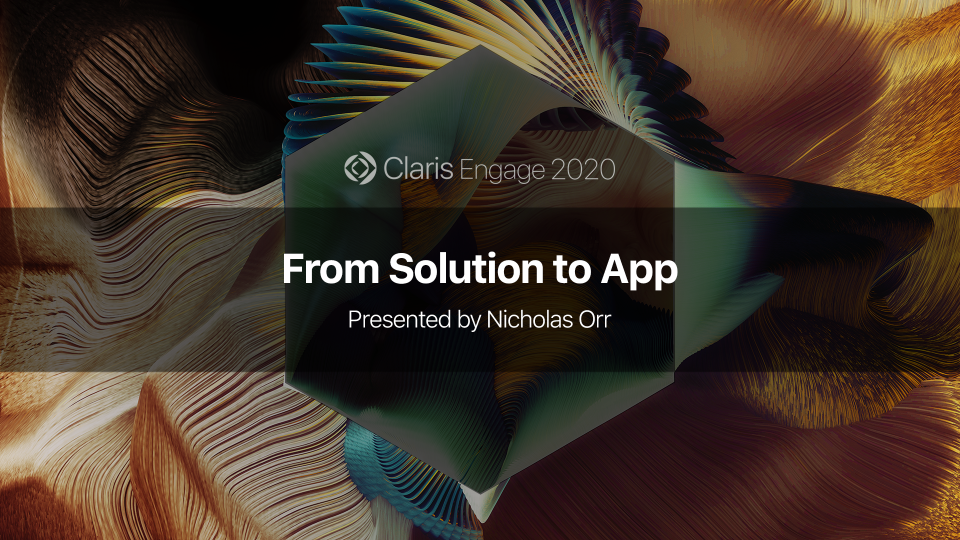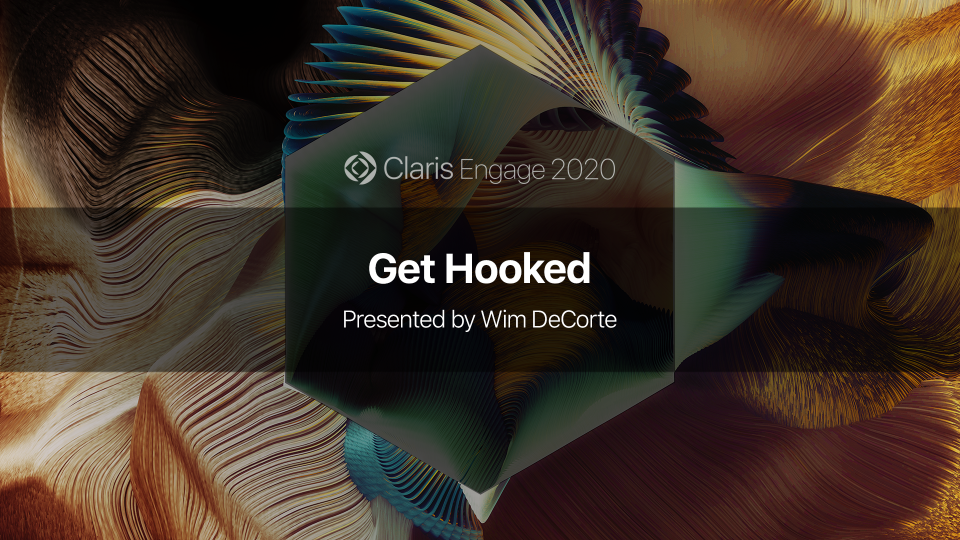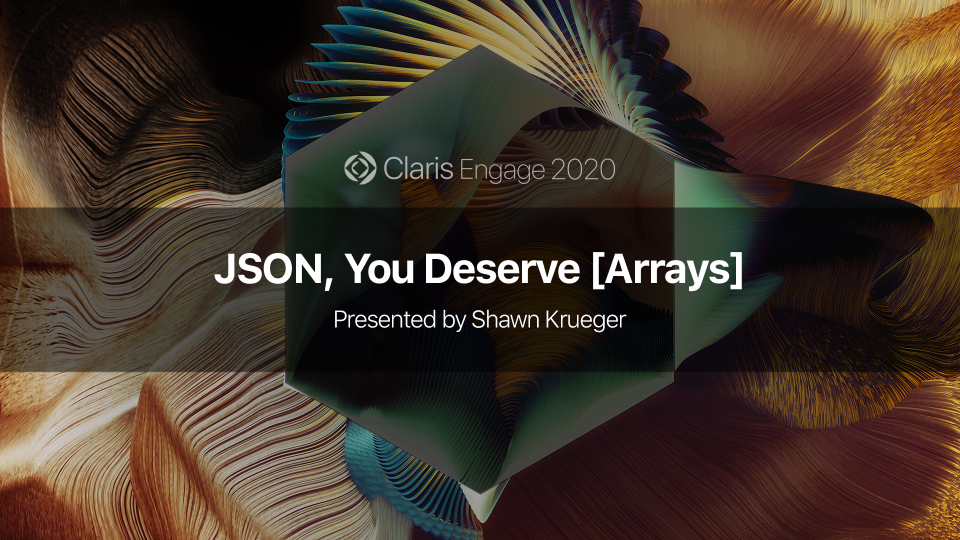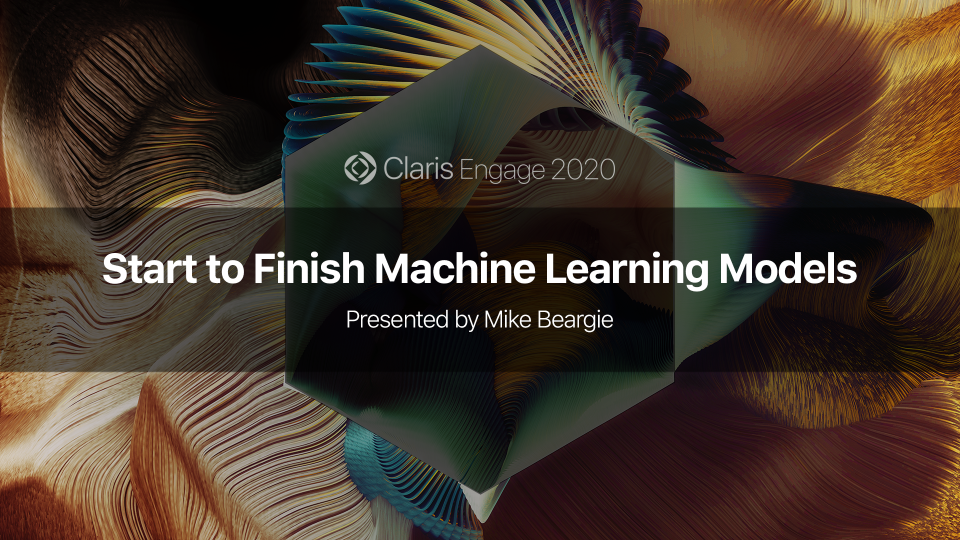 AT YOUR COMMAND - ON-DEMAND
We are taking full advantage of our virtual world this year to bring you the best viewing experience possible. For example, sessions are all on-demand. This means you do not have to run from one conference room to another. You also do not need to figure out how to be in multiple places if there were two sessions scheduled simultaneously. This year, the best seat in the room is yours - be it on your couch, your bed, or a chair outside on your patio.
In total, we have over 60 on-demand sessions this year. Beginning Friday, August 7th, sessions will be available for you to consume. And every week through the end of September, we will release an additional handful for you to check out.
On-demand sessions live within Claris Academy - https://community.claris.com/en/s/claris-academy
SET YOUR ALARMS FOR 8:00AM PT TOMORROW
You will not want to miss what we have in store for you tomorrow. All times Pacific.
If you missed it today, the Women Innovating Together (WITfm) kick off an exciting Day 2 by finding new ways to Engage. Looking for what to do next or ideas to get more involved in the Claris Community? Grab your coffee at 8AM and join WITfm for a speed networking break and find your "networking buddy."
For most of you, the highlight of any Claris developer conference is getting a peek behind the curtain at what we are working on back at "The Wedge." Srini and his team cannot wait to show you what is coming next. The curtain opens, beginning at 9:00AM.
Another full day of sessions begins with another Under the Hood talk about the Impact of Workflow Automation. Beginning at 10:15AM.
The closing session at 4PM is an opportunity to step back and recognize the excellence across the Claris Community and look into the future together. Join in celebrating this year's award winners and find out where we might be together again for Claris Engage 2021.
The closing session is always a "must-see" event, and this year is no different. Beginning at 4PM, join us as we step back and recognize the excellence across the Claris Community and look to the future together. Join in celebrating this year's award winners and find out where we will be together again for Claris Engage 2021. Hope to "see" you there!
See you tomorrow...