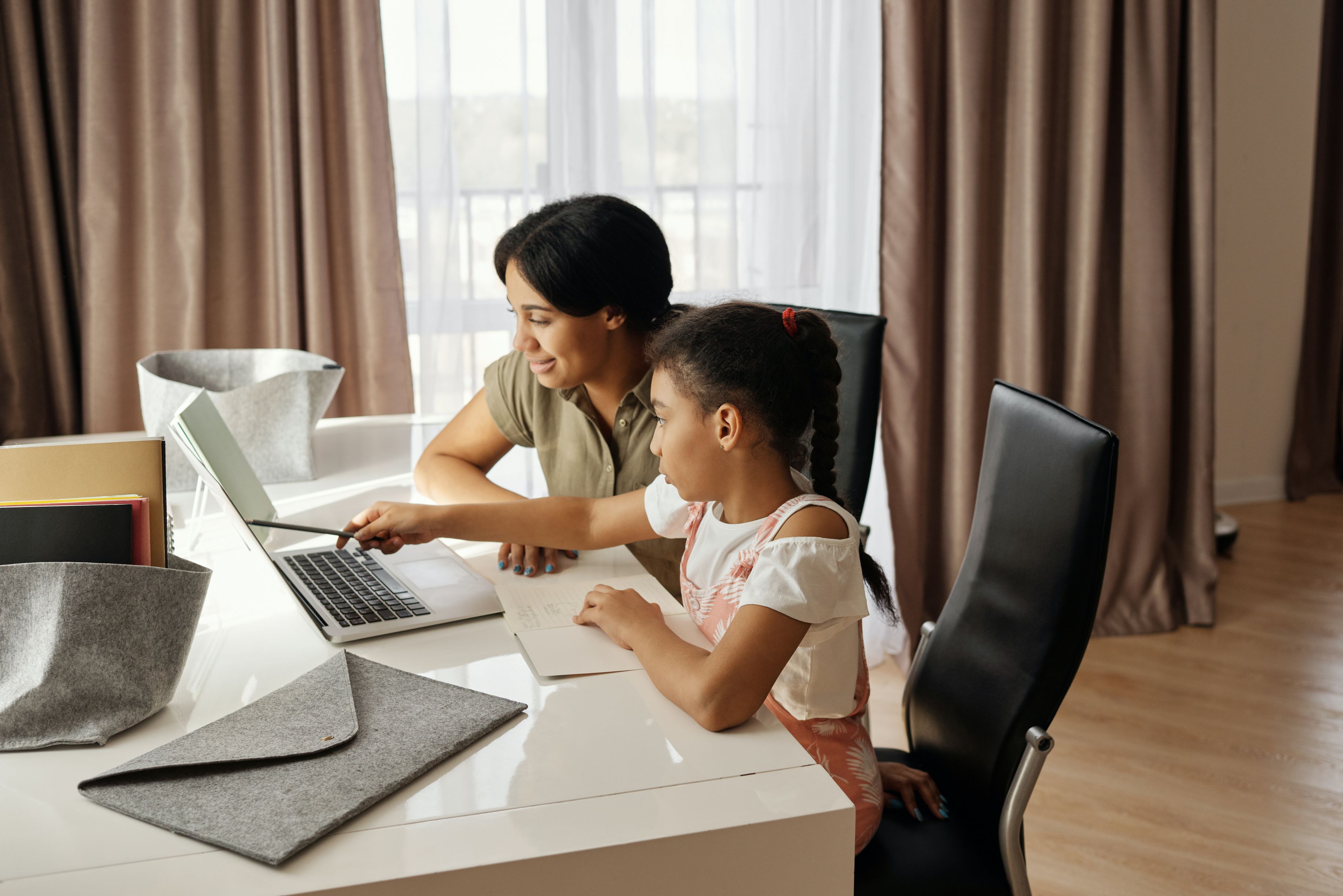 Did your back-to-school shopping list include face masks this year? Or, did you haphazardly turn your living room into a virtual learning environment? If so, you're not alone.
Whether in-person or online, educators, school leaders, and parents worked tirelessly to get kids back in class. Still, challenges exist along with a staggering degree of uncertainty. With coronavirus, no one really knows what will happen next. However, we do know our 'new normal' requires a great deal of agility. Thankfully, custom apps are coming to the rescue to help navigate these changes.
Six COVID-19 challenges affecting K-12 schools
School systems are no stranger to rules and recommendations. Yet the pandemic adds new layers of complexity. Among many issues, six challenges stand out:
Alternate between face-to-face and remote learning, either by choice or due to emergency quarantine measures, often with short notice.
Capture attendance correctly – digital or otherwise – and track students who fail to participate.
Adjust resources – including teachers, counselors, cafeteria supplies, iPads, and laptops, etc. – to align with up-to-date attendance data.
Evolve safety processes to cover health crises, environmental disasters, connectivity blackouts, etc.
Use clear, transparent data to keep educators and administrators on the same page.
Track data against COVID restrictions or follow benchmarks for loosening (or tightening) restrictions based on COVID-transmission per class, grade, school, county, etc.
Clearing these hurdles under a tight timetable can feel impossible – but the right tech tools can help.
Making educators' lives easier - custom apps to the rescue
Student information systems (SIS) provide an essential foundation for school management. Unfortunately, these platforms are not designed to flexibly respond when urgent needs arise.
How can administrators fill the gap between their existing systems and ever-changing requirements? With the rapid development of low-code apps.
With Claris FileMaker, schools can respond to highly specific challenges, from simplifying tasks to improving student outcomes.
Provide 'one tap a day' student check-in
Two middle schools in Huntington Beach are a perfect example of how to tackle unexpected distance learning issues. In a remote learning environment, daily student engagement is a challenge. Due to the suddenness of the school closures during the pandemic, staff and administrators weren't able to access secure SIS data from their home computers. The team considered using Google Forms. However, this would add an unnecessary burden to teachers and create massive amounts of disjointed data.
Claris FileMaker provided a solution. Leveraging the students' existing mobile interface, the schools rapidly created a low-code app for "one tap a day" student check in. About 3,000 students checked in daily. All stakeholders could easily view the data, with insights drawn from synchronization with their SIS. The staff interface enabled teachers and administrators to track which students didn't check in and follow-up on the child's needs.
According to Don Gray, an educator at one of the schools, "Because FileMaker was already so integrated and accessible, it allowed us to innovate through a moment of crisis, and within a few days, put a solution in the hands of our students and teachers."
As Gray points out, students not only checked in but also selected from five emoticons to express how they're feeling. "The app gave our office and counseling staff the ability to assess large groups of children very quickly, and they absolutely loved it," said Gray. "It's interesting to find where the value lives in a school environment. And, with COVID, the value of understanding not only their attendance, but also their mental health, was right in front of us."
Communicate with transparency
It's not enough to have good data – it must be accessible and transparent to keep everyone on the same page.
Automated communication eases this burden. Rather than manually sending out thousands of messages, a custom app helps schools deliver information and alerts with minimal prep time.
Streamlined messaging also eases collaboration between parents and teachers – a critical factor in remote learning where parents share the educational load.
Use information to improve student outcomes
Navigating COVID-19 may present new urgency, but staying focused on what's always been important – student outcomes – is critical in these times.
Complete and accessible data equips administrators with the insights they need to track, evaluate, and improve student outcomes. Principals and teachers can see the big picture – and drill down into the finest of details.
Custom apps also aid with reporting and measurements to help schools manage complex schedules (in-person, digital, and hybrid), improve operations, and allocate resources accordingly.
Claris FileMaker helps schools stay agile
The COVID-19 pandemic requires administrators to act as resilient problem-solvers. More than ever, schools must innovate to embrace technology, streamline operations, and empower students and teachers with data in real-time.
Thankfully, there's an app for that – and Claris FileMaker enables you to create it.
FileMaker is easy enough for someone with little technical expertise to use, yet powerful enough for developers to create any sophisticated solution a school may need. The platform helps administrators reduce tedious tasks, gain data insights, automate communications, and measure learning outcomes – all of which supports the health, safety, and success of students and staff.