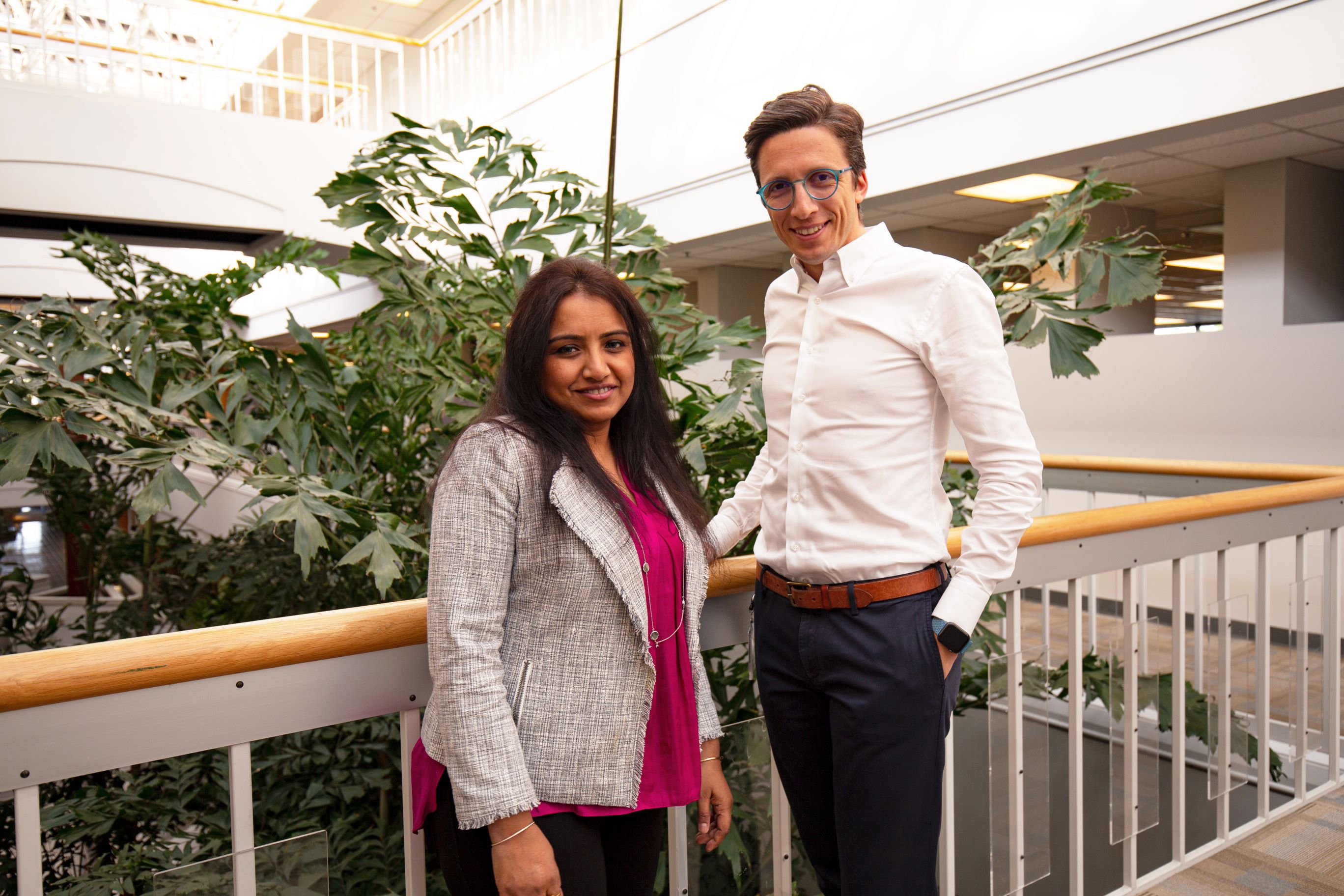 By Sangita Banerjee and Giuliano Iacobelli, Claris Product Management
Last week marked the official launch of Claris Connect. We're celebrating the team's dedication to building the first tool to let almost anyone integrate and automate apps in the cloud, on premise and on devices.
What we found as we worked on bringing the product to market, based on dozens of conversations with users and developers was a simple problem statement: coordinating use among tools and applications is burying people in complexity. Data is everywhere. In apps, on cloud, on premise, on devices. They are trying to automate and integrate apps and systems to transfer data, understand how to build and integrate various tools and technologies, and monitor and maintain those systems. There's an ocean-sized gulf between cloud and on-premise apps. And it all added up to complexity and lost time.
So we made time-consuming complexity optional with Claris Connect. Today, whether you're stitching together customizable apps like customer relationship management tools, cloud accounting software, inventory management systems, marketing technologies or countless other apps that run day-to-day functions, the ability to create efficiencies is at the fingertips of the business developer as well as the professional developer.
Rethinking the way business is done doesn't occur by simply adding more and more applications, like stacking a child's building blocks. Instead, to successfully participate in the digital transformation process, organizations must evolve. With Claris Connect, users can easily integrate and automate critical applications whether in the cloud, on-premise, or even on-device creating a next generation experience for both business users and their customers.
With Claris Connect, users can easily integrate and automate critical applications whether in the cloud or on-premise.
Sangita Banerjee
The road to Claris Connect
Claris FileMaker has served as the go-to solution to easily create and deliver apps that fit the white space between existing applications. You learn a few things from two decades of serving customers this way. When you have access to an industry-leading force of 50,000 developers built up around FileMaker, you listen to them. So Claris Connect's power comes from weaving in feedback from our community with the powerful capabilities made possible through our acquisition of Stamplay.
The potential of Claris Connect
Claris Connect allows businesses of all sizes to create no-code/low-code integrations, orchestrations and automation with third party apps via "connectors." As of our ship date last week, we already offer approximately 50 connectors to applications like Box, Slack and DocuSign — the connectors our developer community tells us will cover the vast majority of their integration desires. Users access a simple and powerful interface that unlocks data across apps, saving time with custom-built backend integrations to take their disparate business systems and create flows that push data from one place to another.
Standout features
Claris Connect stands out in the market with the ability to integrate, automate, and orchestrate for any device. Whether your apps are in the cloud, on-premise, on the device, or on the edge, Claris Connect can serve as the foundation that draws them all together to enable customers to truly evolve into their next stage of digital transformation.
Businesses looking to transform and evolve need the ability to actively create workflows to check things they're working in the moment. They need event-based processes, that trigger, monitor, drive, shuffle, and automate those things. They also need attended automations that include human approvals. Claris Connect provides the infrastructure to do all of this, and bring the efficiencies of automation to life in businesses of all sizes.
As you might expect, Claris Connect integrates seamlessly with Claris FileMaker. Now users are able to make custom apps and automate business processes all in one platform--a platform tens of thousands of members of the Claris community already know. And integration with FileMaker works both with FileMaker Cloud and FileMaker Server, with no limits on the number of FileMaker apps you use. The result is an easy, painless experience, especially for those customers who have already invested in the Claris ecosystem.
Users make custom apps and automate business processes all in one platform — a platform tens of thousands of members of the Claris community already know.
Giuliano Iacobelli
The future with Claris Connect
With new connectors and new features launching continuously, it brings endless possibilities for Claris and our customers. And all of us on the Claris product development team will be with you every step of the way.
To learn more about Claris Connect, visit https://www.claris.com/connect/.
What's Next?
Claris Connect is ready for you to unleash your imagination automating applications and data flows to save time and increase efficiency. If you have workflows or automations that will transform your business and you don't see a connector, submit your request in our community!