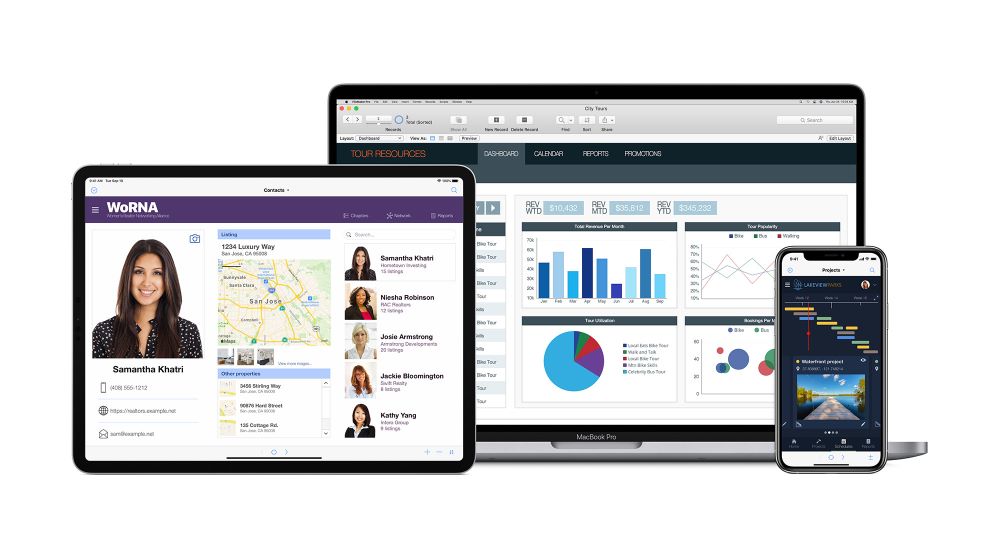 For more than 30 years, Claris FileMaker has been pushing the limits of low code. Now, with FileMaker 19, the platform's first open release, users can rapidly build modern custom apps in 2020 with the most robust features on the market.
As long-time Claris developer Todd Geist put it, "This is the biggest release in 15 years."
Here are 7 game-changing Claris FileMaker 19 features you should start using now. Read to the end to learn how they can help a business work faster and smarter.
1. Enhance your custom apps with JavaScript.
Add modular components to your app by embedding JavaScript packages from readily-available free or paid libraries. Now you can embed animated graphics, data visualization, maps, calendars and more in minutes by using one of millions of existing packages from the world's most popular coding language. Feeling more ambitious? Use JavaScript to create the next great feature or add-on yourself.
2. Build and leverage drag and drop add-ons.
Even without deep application development skills you now can snap together robust apps with drag and drop add-ons. Add-ons like kanban boards, photo galleries, barcode generators, activity timelines, progress bars, editors, and much more will be available soon at Claris Marketplace. You can also create add-ons with JavaScript, web services or native FileMaker programming. Or sell them on Claris Marketplace and use them yourself for unlimited possibilities in FileMaker apps.
3. Create smarter apps with Siri Shortcuts and Apple's Core ML.
Add Siri Shortcuts to your custom app to enable voice commands that can run automations, update inventory, or kick off a process.
Use Apple's Core ML to incorporate machine learning into your custom apps for rapid sentiment analysis, image classification, object detection, face detection, text prediction, speaker identification, and more. Integrate machine learning models directly in iOS and macOS applications by leveraging the device's CPU and GPU. Just starting? Leverage a pre-trained machine learning model from GitHub to drag and drop your model into a desired container field.
Thanks to FileMaker 19, small businesses can access affordable machine learning. #PowerToTheProblemSolvers
4. Use Near Field Communications (NFC) tag reading.
Create apps with NFC tag readers to streamline event access, manage payments, or kick off a new workflow. NFC tags can be programed with almost any information and then used at your business' physical location or embedded in products. The tags allow smartphones or NFC-capable devices to to read key information when they are close to the tag.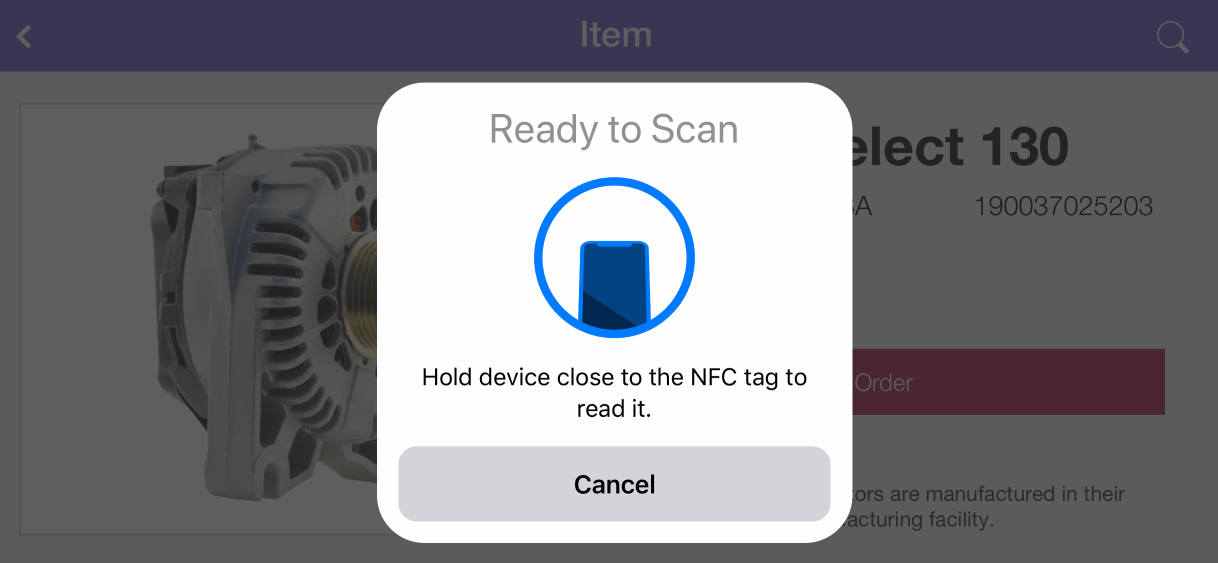 5. Host where you want.
Now you can host your apps on Linux, an industry standard open source operating system. Linux is one of the cheapest and best options for small businesses to host servers. It's secure, easy to use, versatile and fast. It's also a platform your IT department trusts and knows well.
6. Start in the cloud, stay in the cloud.
Push apps directly to the cloud with zero configuration and deployment by creating new apps directly in Claris FileMaker Cloud from Claris FileMaker Pro in a one-step process. This approach circumvents the multi-step configuration and upload process. Apps become instantly available to share with your team.
Imagine how quickly you could fix the manual or paper-based processes that need to be moved to digital now that your colleagues are working from home.
7. "Stop. Answer THIS first." Yes, Cards are here.
Long-time developers of FileMaker have loved card capabilities that came with FileMaker 16. The latest release brings this UI capability to FileMaker WebDirect, satisfying one of the top feature requests from the Claris Community. Cards require less scripting than a modal popover allowing you to build apps quicker, display data from other tables easily, and act as a simple tool for pickers / selectors.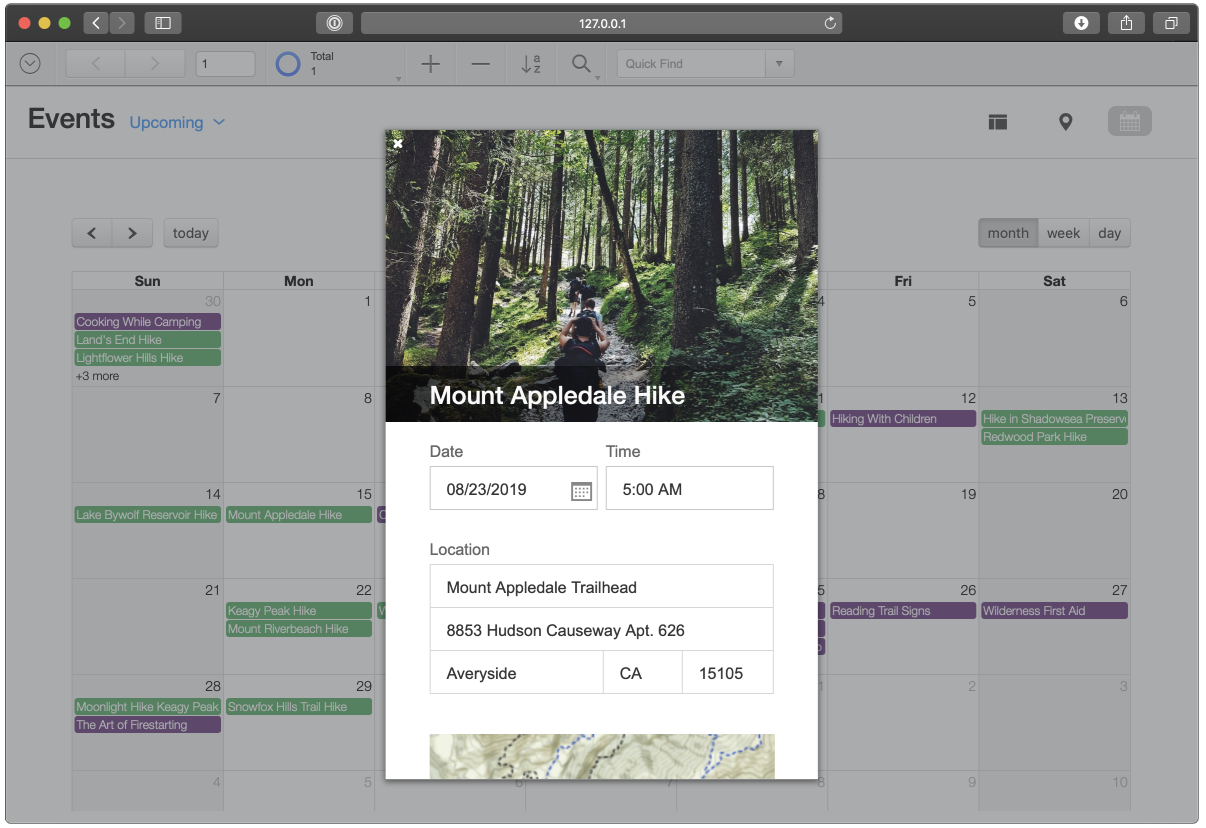 FileMaker 19 in action at Joe's Auto Repair.
Let's explore how these features come to life using a real-world example: Joe's Auto Repair.
A new customer walks into the shop's front office holding a car part in her hand. She says, "This fell off my car this morning." She hands the part to Joe and he uses his iPhone to open the Parts and Inventory app he built on Claris FileMaker 19.
Joe says "Hey Siri, do I have any more of these?" A Siri Shortcut opens his app's photo feature to take a picture of the part in his hand. Once the picture is captured, an automated machine learning process kicks off to recognize the part.
With the part identified, the app then opens a near frequency communication (NFC) reader that kicks into multi-mode NFC tag reading. Joe walks to his supply closet where he has tagged parts with NFC stickers and hovers his phone over some boxes he thinks may have the part.
He quickly confirms the part isn't in inventory, and orders a new part with the click of a button. The new order kicks off a multi-step workflow via Claris Connect that submits the order to his supplier, updates his inventory app with the delivery date, and displays a popup (via the card UI) to create a new customer record in his Salesforce CRM.
Finally, the workflow tags the part with the customer record and configures notifications for Joe and his customer. When the new part arrives, both will be notified via SMS and Joe's MailChimp email platform.
And just like that, FileMaker 19 saves Joe hours of work each day.
Want to enhance your custom app or build a new one? Download a free trial and start exploring!