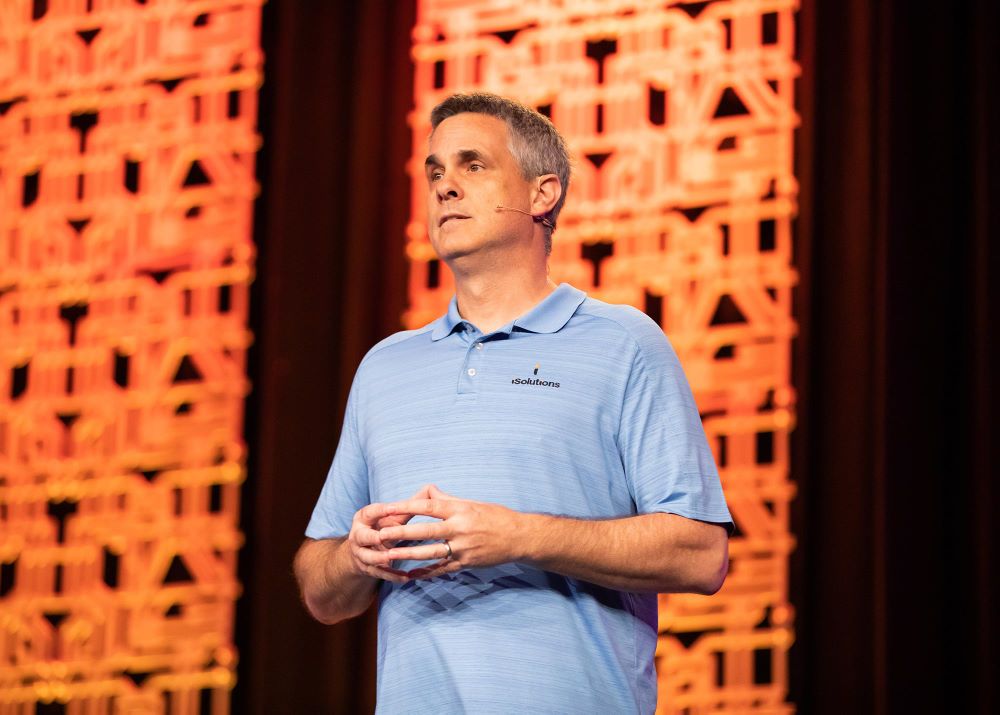 In our problem solver spotlight, Cris Ippolite shares a few of his favorite projects and insight on how his team approaches new projects. Cris is CEO of FBA Platinum Partner iSolutions, a FileMaker Marketplace contributor, and frequent DevCon speaker.
Claris: What is your proudest accomplishment working in this industry?
Cris: I am very proud to have just surpassed 3 million views online of my FileMaker training content. It still blows my mind that somehow thousands of people all over the world have learned how to use FileMaker from these videos. I am humbled and amazed at the reach of this platform and the consistent thirst for knowledge in this space. Additionally, I just presented my 45th session at the last FileMaker Developer Conference. I look forward to "session 1" at Claris Engage.
What interested you in training to make it such a big part of your business?
It really started when I started doing sessions at conferences like MacWorld and Flash Forward. Just seeing the "lightbulb" go off when someone learns something I am sharing became a driving force. I wanted to do more of that and started formally teaching both classroom and online training. Both of which I still do to this day.
What are your favorite projects you and your team worked on with FileMaker?
Over the last 22 years we have had some real "calling card" projects. The first that comes to mind is how we took the Motion Picture Academy from paper into the digital age and managed over a dozen Academy Awards with FileMaker. We also created a cool seating application that is currently used by Disney for every one of their world premieres.
What are the major qualifications needed for success in this industry?
I believe being a FileMaker professional means more than just knowing how to use FileMaker. You also need to be able to understand business processes and see where you can add efficiencies. Also setting and managing expectations is a lost art. Technically, I think it is becoming more and more important to understand how to extend FileMaker through APIs and workflow orchestration.
Where do you see your company in 5 years?
Probably very different in some ways and the same in others. We are very astute at business processes and helping our customers create efficient workplaces. That won't change, if anything it will be an even more important skill. But the tools that we use will look a lot different. FileMaker will be just one of the tools in the tool belt and an understanding of other technologies and how to orchestrate them is going to be the best way to add value for our customers.
What does the typical development process look like for a new project?
It is very important to us to start first with discovery activities that allow us to learn our customers business and help this define areas of improvement. We spend quite a bit of time doing that and have specialized staff just for that process. Once we define the required outcomes for the project, we then define the technical requirements. Finally, on to making the app come to life using FileMaker and other technologies.
What do you and your team do to prepare for emerging trends and changes in this industry?
It is a constant challenge. We have accepted the role of a "forward thinking" consultancy for many generations of new technologies. I force myself to speak at conferences on new technologies and challenge my team to get out of their comfort zone and experiment with new tech. We then experiment on pet projects or internal systems and share our findings with each other in a "show and tell" format. Then finally, when we have reached a comfort level, we extend these services to our customers. Then rinse and repeat!
If you would like to connect with Cris or follow his work, check out his profile on the FileMaker Community and follow him on Twitter @iSolutionsinc. Watch his 2019 DevCon FileMaker and APIs: Real World Examples.