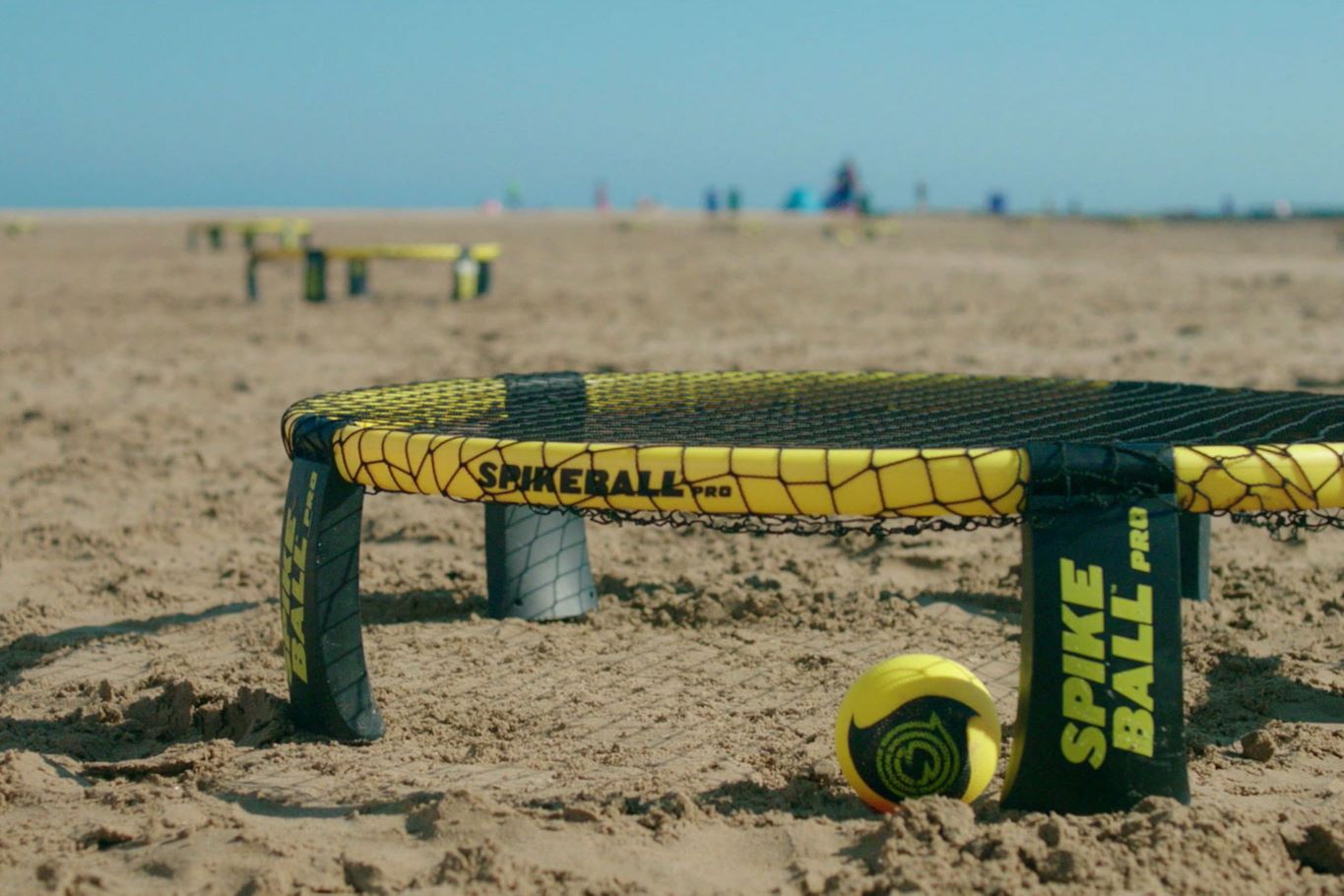 For those who didn't catch Spikeball on Shark Tank or in the pages of the Wall Street Journal, it's the new sport that is taking the world by storm. Essentially, the game is like two-on-two volleyball, but instead of hitting the ball over a vertical net, players hit it onto a horizontal, mini trampoline-type net. Once the ball is served, there are no boundaries, so players can move 360 degrees around the net.
This fast-paced, high-energy game boasts more than 4 million players worldwide.
Several years ago, Spikeball caught the attention of Logan Cornelius, who started a Spikeball roundnet club at Texas A&M. He quickly became a top-selling ambassador for the company, eventually interning and then working full-time for them – a job that aligned well with his sports management major.
Diving into development
Cornelius began managing events for Spikeball in May 2016. The company's 24 employees attend up to 15 trade shows and puts on more than 150 tournaments each year. Before Cornelius joined, one employee was managing events on a part-time basis and the process was chaotic. Cornelius wanted to bring order to the detailed process and explored a variety of software offerings, but none of it was agile and scalable enough.
"I would manage the equipment in one program, but then I would have to go to Google Docs to manage events, and there really wasn't a great way to do it all," he said.
The company was stuck in a work rut, grappling with a time-consuming process that took up valuable, limited resources. Cornelius knew there had to be a better way.
One day, his boss forwarded him an email with information about a tool he thought could help solve their problem.
"I investigated it and realized this had potential," he said.
The tool was FileMaker's Workplace Innovation Platform.
Cornelius dove right in and taught himself the basics of app design, spending a lot of time on the FileMaker community forums, downloading the guidebooks from the App Store, and "watching a lot of YouTube videos to try to understand the software better." Then he started building out his custom app, transferring tasks performed in other software to see if he could do them better by way of the new platform. He found he could, and from there he kept adding more capabilities into the custom app.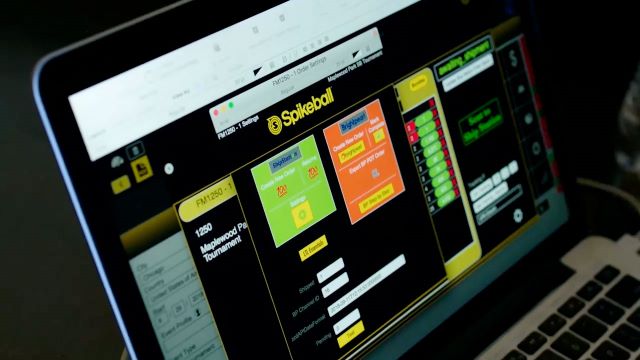 "Their response is, 'Dang, FileMaker is awesome.' People love our custom app – it's saving us time and streamlining operations in a big way."
Logan Cornelius, Event Operations Manager, Spikeball
Streamlining detailed processes
Today, Cornelius uses his custom app to manage the details of every trade show the company attends. He's able to quickly map out each event's inventory and staffing needs.
The app lets the Spikeball team manage checklists for travel bookings and information and a financial section that includes all of their expenses.
"Now we can easily see how much we are spending on each show and track year-to-year how profitable a show is, whether we are spending more or less over time, and if we need to cut the show," he said. "FileMaker has been huge in helping us achieve this clarity."
In addition to trade shows, Spikeball hosts physical education events and 30 tournaments a year, each composed of 50 to 150 teams. All these events require a tremendous amount of coordination and organization. Spikeball employees use the custom app to make a list of the equipment that will be needed: tents, flags, branded materials, merchandise to sell and to give away, tables and chairs.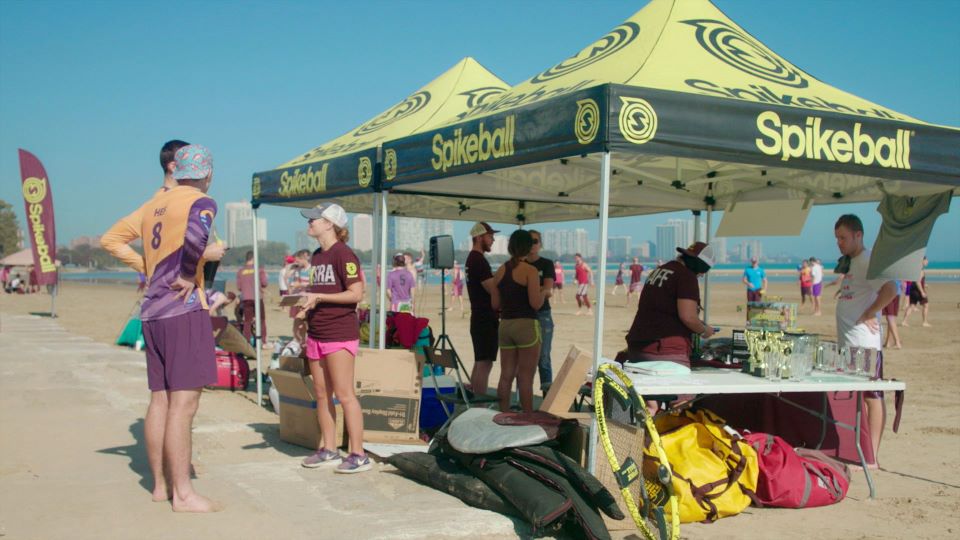 Cornelius then reviews and approves each list. He uses an API to upload the list to the warehouse to make sure he has the inventory he needs. "That's the best part," he said. "When I first started working here, that task took me around 45 minutes to an hour, and now it's done within 45 seconds."
When Cornelius notifies the company's remote team members about upgrades to the app, changes are warmly received.
"People will be super excited about it," said Cornelius. "Their response is, 'Dang, FileMaker is awesome.' People love our custom app – it's saving us time and streamlining operations in a big way."
To learn more about the FileMaker Platform, download your free trial.