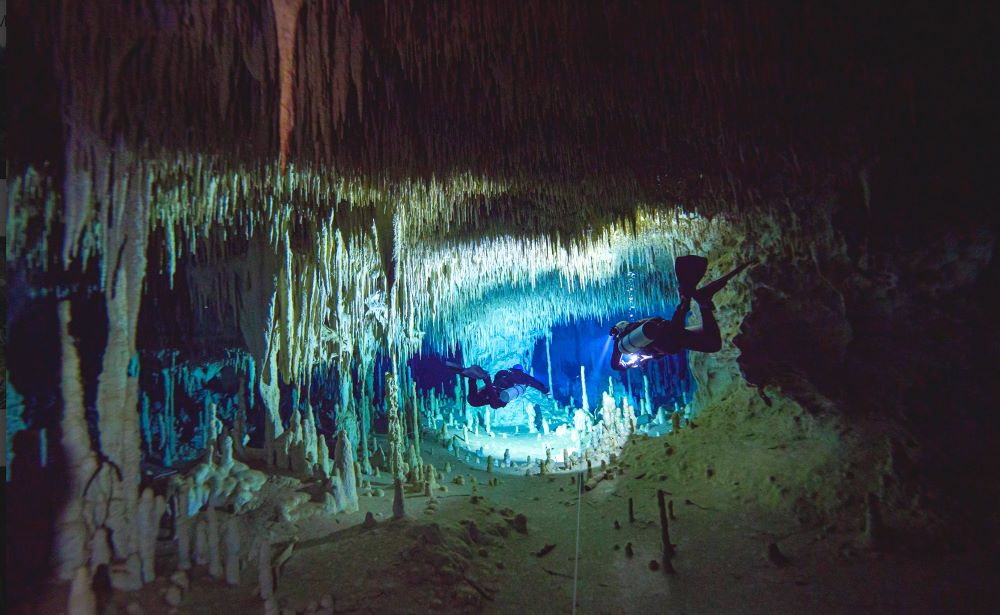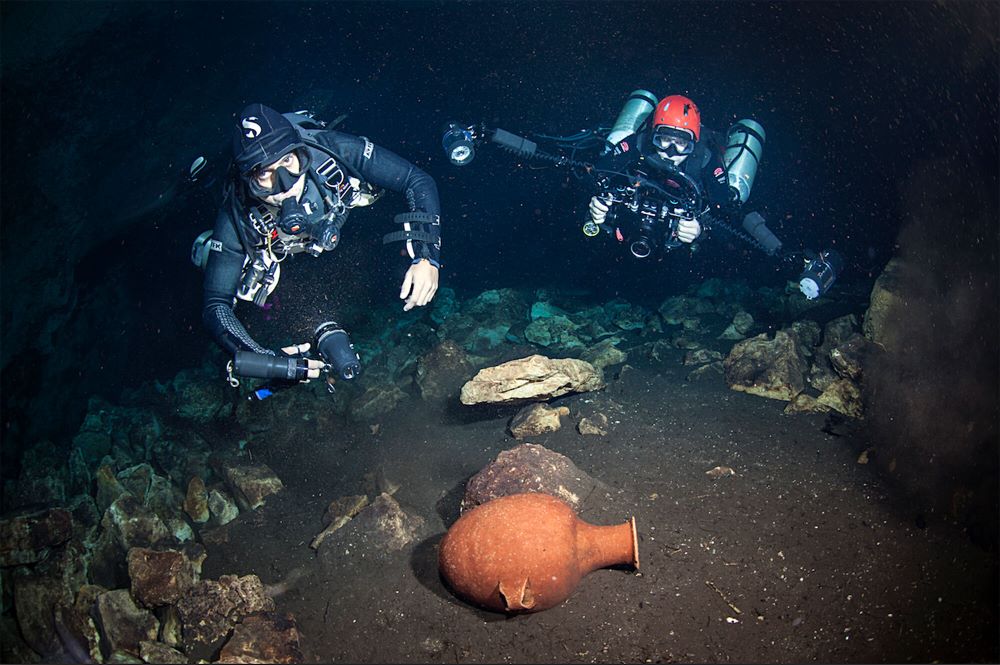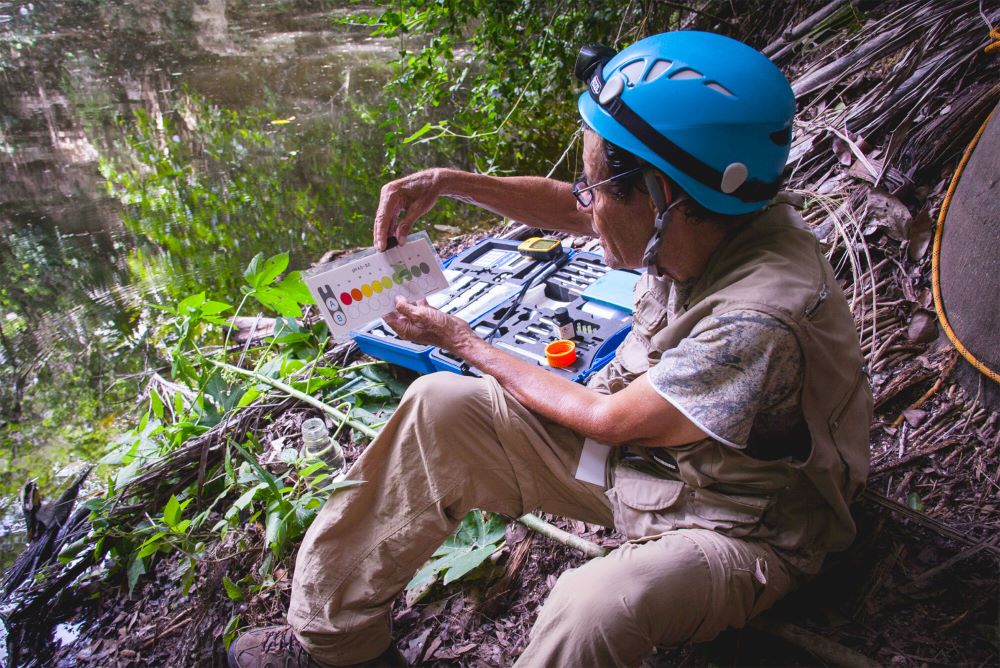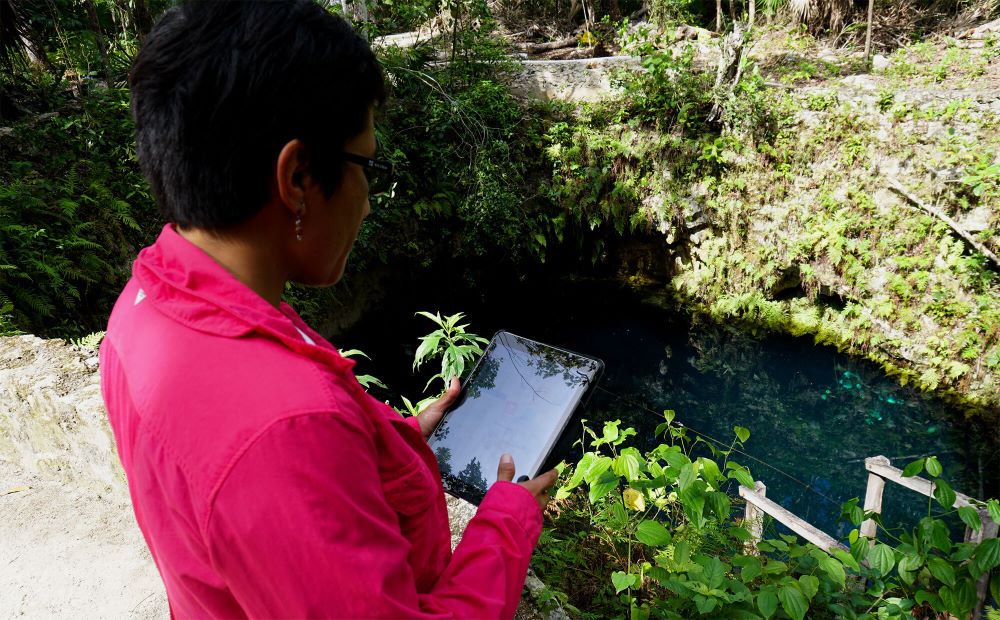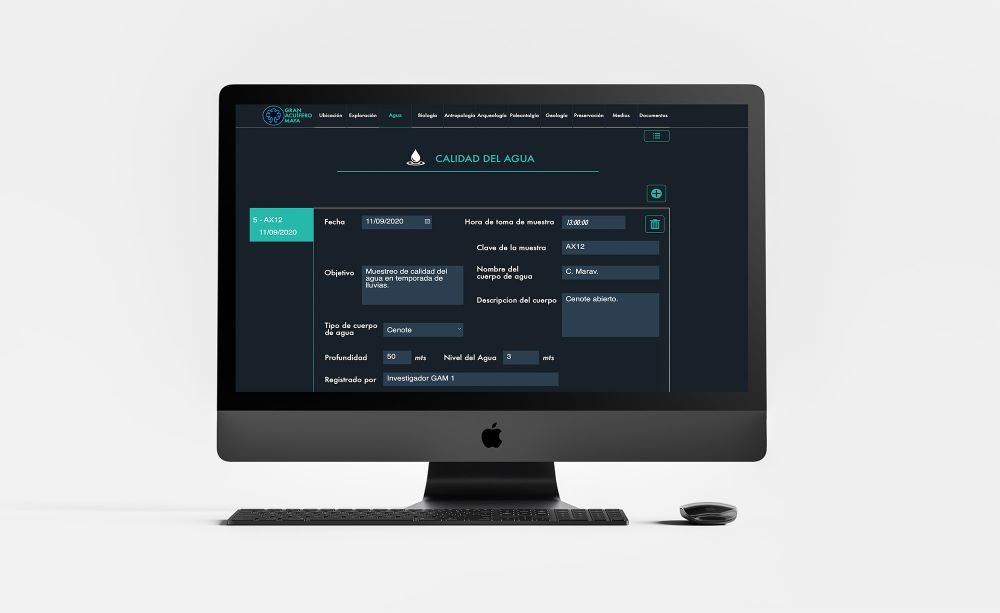 The Yucatan Peninsula, which separates the Gulf of Mexico from the Caribbean Sea, offers inviting sandy beaches and crystal blue waters popularized by resort communities within Belize and Mexico. However, the surrounding waters deliver much more than a beautiful backdrop. It's also home to one of the largest and most complex aquifer systems in the world, containing delicate archeological and paleontological materials.
Founded by Guillermo De Anda, underwater archeologist, researchers for the Great Maya Aquifer (GAM) project have been exploring this underwater world for decades, with mind-blowing historical and cultural discoveries along the way.
The GAM team works with renowned experts from around the globe. National Geographic Society, the National Institute of Anthropology and History, the National Autonomous University of Mexico, California State University, and other institutions help share the wonders of caves and cenotes with the rest of the world.
Extensive research leads to marvelous discoveries.
As part of GAM's mission to explore, understand, and protect this important underground water system, the team conducts extensive research ranging from cave archeology to working with biology experts to evaluate stromatolites, bacteria found only in select places on earth, such as the Bacalar Lagoon in Quintana Roo, Mexico.
Inside the caves, divers and scientists have made great discoveries, including archeological and paleontological rarities like Mayan ceramics and wall engravings. Plus, when exploring a cenote in the Yucatan, De Anda unearthed bear bones from the Ice Age (approximately 15 thousand years ago) — the first known record that bears inhabited the area.
One of the team's most exciting finds occurred in 2019. When searching for a sacred well beneath the Mayan city of Chichen Itza, members of GAM discovered an underground cave containing a trove of archeological elements — deposited by the ancient Mayans as an offering for the gods of the underworld — and untouched for more than a thousand years.
Innovative exploration yet manual data collection.
With expert archeologists, biologists, underwater photographers, and specialized cave divers contributing to GAM's research and exploration, studying sites sacred to the Mayan history and culture requires significant teamwork to safely pursue exploration.
"Our teams conduct deep water dives and rappel into caves, navigating spaces where humans rarely traverse," says Guillermo. "With such tremendous human effort involved, we want to accurately and easily document every significant finding."
Traditionally, GAM relied on manual methods for data collection, recording information in the field via tedious reporting methods, logged by hand and stored in hundreds of spreadsheets. However, the group wanted to simplify its processes by leveraging automated inventory control to better gather, log, and share the team's ongoing underwater discoveries.
Diving in with a Claris Platinum Partner.
Working with Creative Databases, a Claris Platinum Partner, GAM turned to Claris FileMaker to elevate research efforts and automate manual processes with a low-code custom app. Using FileMaker Pro, the research group created a custom app to upload and store all information — a single repository for written documentation, videos, images, and audio.
"Thanks to FileMaker, we have a secure location for cataloging our data, which allows researchers working across disciplines to easily cross-check details. This gave our team peace of mind knowing that GAM information is current and protected." continues Guillermo.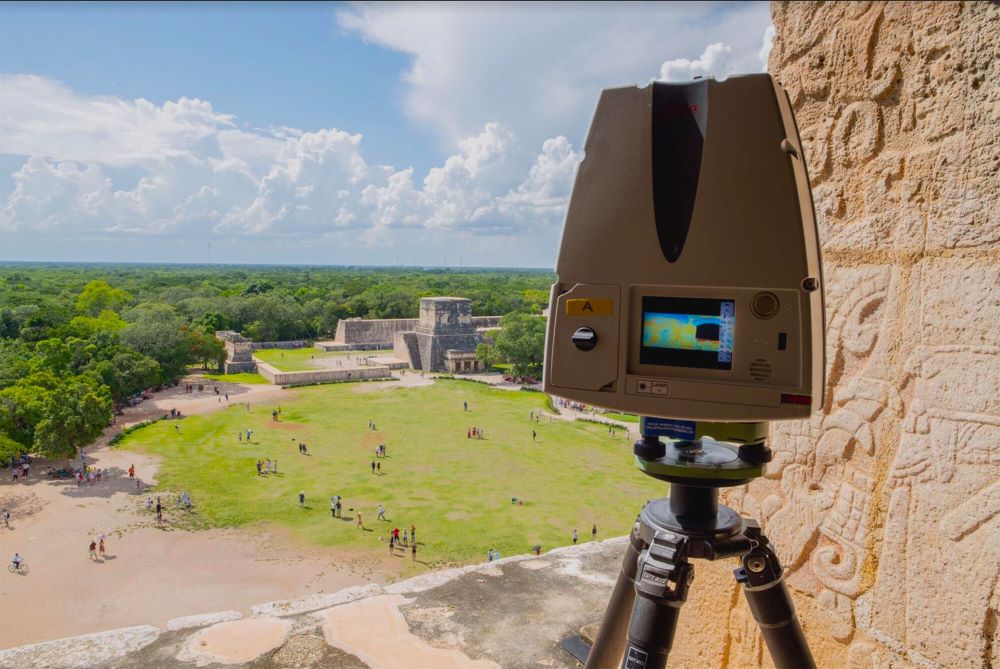 Mobile solution works in flooded caves deep within the Mayan jungle.
With GAM's underwater exploration taking its archeologists to remote locations, the organization wanted capture and recording capabilities to extend into the field. Therefore, GAM also took advantage of FileMaker Go, expanding the database created in FileMaker Pro to keep individuals productive from anywhere.
"We now have a mobile-first solution at our fingertips that lets users digitally record information on an iPad or iPhone and associate a geographic location with the record," adds Guillermo.
Claris FileMaker, a strategic ally.
Evolving from manual to automated research processes improved GAM's information capture and inventory management by 80 percent, freeing up resources to broaden explorations and deepen the analysis of findings.
"We revolutionized the way we work in the field and how we manage information, driving efficiency across the board. FileMaker is our strategic ally and serves as the go-to source for all GAM-related content. And since we've found FileMaker, we're a foundation primed and ready for our next major discovery," exclaims Guillermo.
Are you ready to dive into your next project? Explore how to use a low-code platform to create a custom app.
Need help getting your application afloat? Turn to a Claris Partner who can help develop a custom app for your organization.