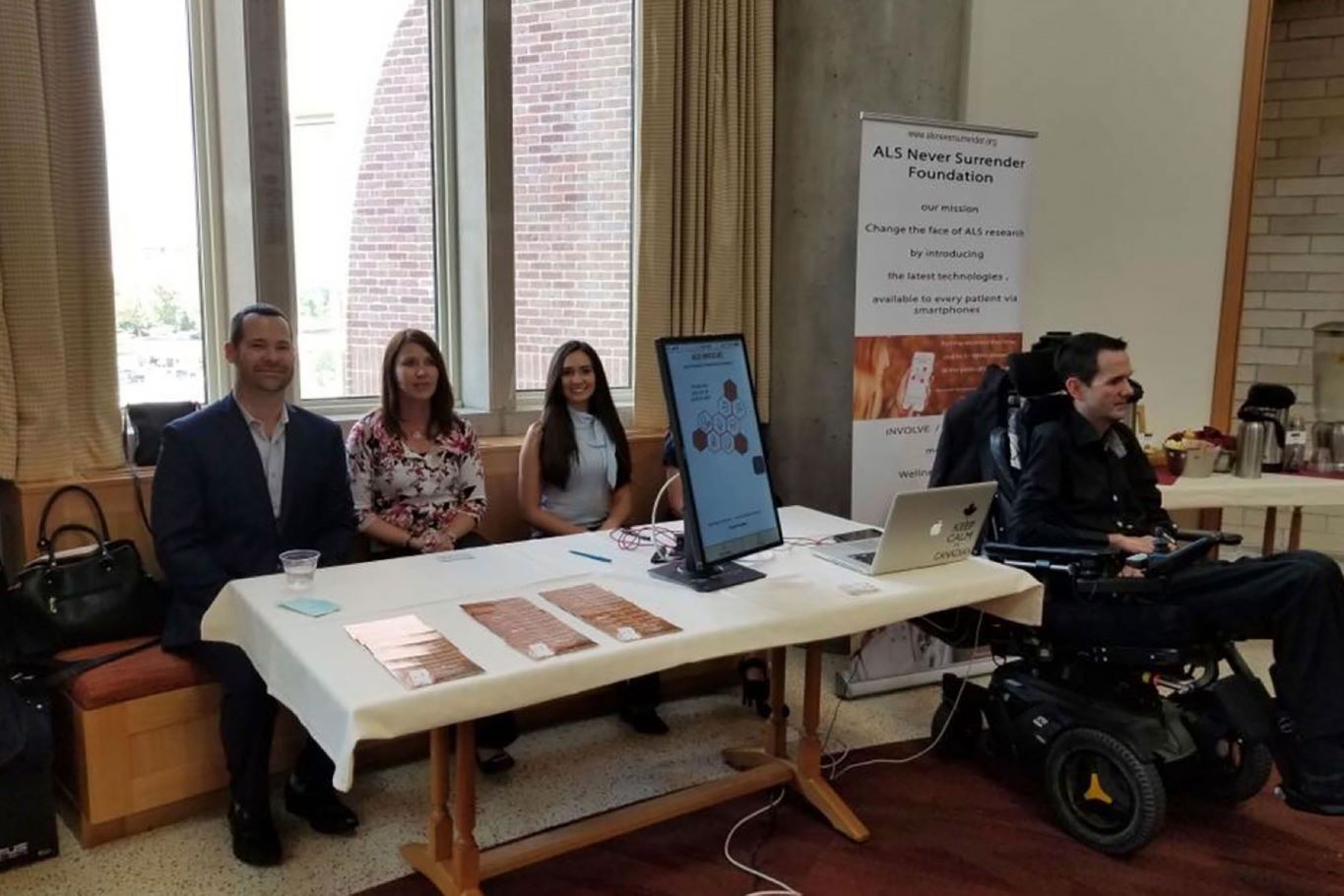 Taking control of an uncontrollable situation.
In 2015, Stephen "Steph" Courdin and his family were devastated to learn he had Amyotrophic lateral sclerosis (ALS) or Lou Gehrig's Disease - a progressive neurodegenerative disease that slowly robs the body of its ability to walk, speak, swallow and breathe.
The disease affects 30,000 people in the United States, and approximately 250,000 globally at any given time. Only 20 percent live past the 5-year anniversary of their diagnosis.
A technologist by trade, Steph spent his free time after his diagnosis looking for a solution to the inefficiencies in the data gathering process for patient research. Steph and his family went on to develop a patient-centered outcomes research (PCOR) tool for ALS data collection and repository, which soon began the non-profit ALS Never Surrender Foundation. Within 3 months, the foundation created the bones of the ALS eNGAGE/iNVOLVE app.
"ALS isn't incurable, it's underfunded," said Nic Friedman, Steph's son-in-law and current CEO of the ALS Never Surrender Foundation. "By using a tech-first approach to study this insidious disease, we have been able to create a universal platform where those suffering from ALS can self-report data, which creates an exponentially richer patient progression database to analyze."
Using Claris FileMaker, the foundation has been able to:
Increase the points of data gathered during the life of a patient from 240 to 116,000, which helps to better understand disease progression for patients and potentially improve patient care.
Enable clinical support teams to proactively respond to their patients' needs as symptoms change.
Identify trends in data to assess the impact of new treatments.
Download the complete case study to learn more about how Claris FileMaker empowers ALS researchers to increase data collection and healthcare professionals to improve quality of care.