Build modern, extensible, and
scalable apps.
Claris FileMaker 2023 gives you everything you need to build high-performance, custom applications that integrate with the rest of your tech stack.
Because Claris FileMaker is at the very high end of the low-code experience, it sits right in the sweet spot, allowing us to create digital solutions rapidly with an extremely high level of power.
John Mathewson, president,

Kyo Logic, LLC, a Claris Partner
You shouldn't have to adapt your business to fit within a solution. FileMaker gives you the flexibility to achieve your long-term goals on your terms.
Chief Ken Bailey,

Travis Co. Fire Rescue
I tell every company to think about what you want the Claris platform to do for your business — and if you can wish it, then it's possible.
Ann Kiser, project manager,

SeedCode, a Claris Partner
We stretch our apps to the extremes without compromising the business. Our whole company runs on Claris FileMaker with links to Amazon, Zero, Shopify, and Ocado.
Michael Williams, CEO,

The British Honey Company
What makes FileMaker so amazing is the fact that you can get all your information in one place, helping us support whatever situation we face.
Alice Williams, tech center coordinator,

Beverly Public Schools
The perfect platform for you –
and a million others.
As an Apple company, Claris has been successfully delivering continuous innovation – for more than 35 years – that organizations rely on for their day-to-day operations.

Harness the power of an open platform – now with better scalability and stronger security.
FileMaker 2023 delivers significant performance and security enhancements along with the scalability needed to share custom apps with more users and files.
Take FileMaker 2023 on a 45-day test drive. Get started today!
Try FileMaker

Integrate your entire tech stack.
Claris Connect provides a low-code way to automate workflows. Since FileMaker 2023 is tuned for Claris Connect, you can flow data between your apps and systems to accomplish business tasks faster, easier, and with greater accuracy.
Use Claris Connect for Free. With it, you have what's needed to seamlessly connect your FileMaker apps with your entire tech stack.
More than a million problem solvers use
the Claris platform to transform their workplace.
See their solutions
Trusted by 50,000+ of
the world's greatest companies.
Companies around the globe — of every size — are using Claris
for their digital transformation.
Create custom apps for your business.
Do it yourself.
With Claris FileMaker, quickly build custom apps yourself that you can't find anywhere else.
Free trial and resources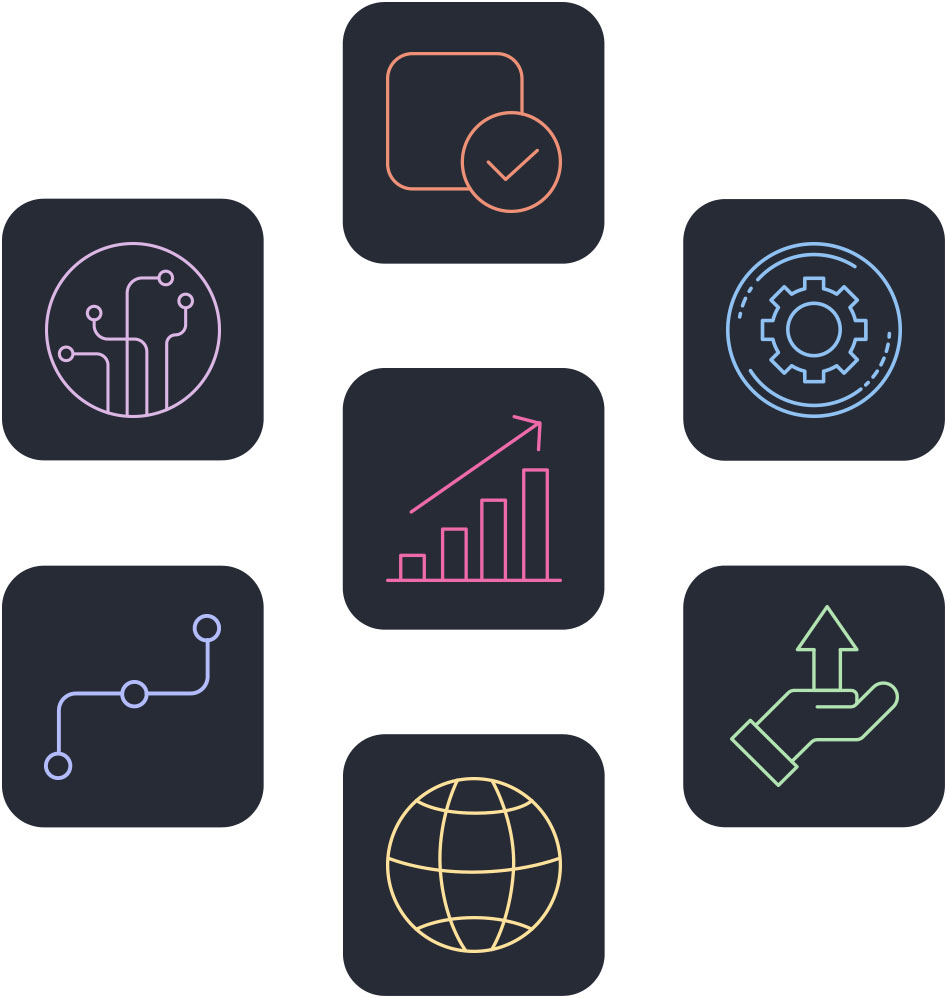 Work with a partner.
Let one of our 1,400 partners worldwide build an app for you or provide consultation and training.
Learn more