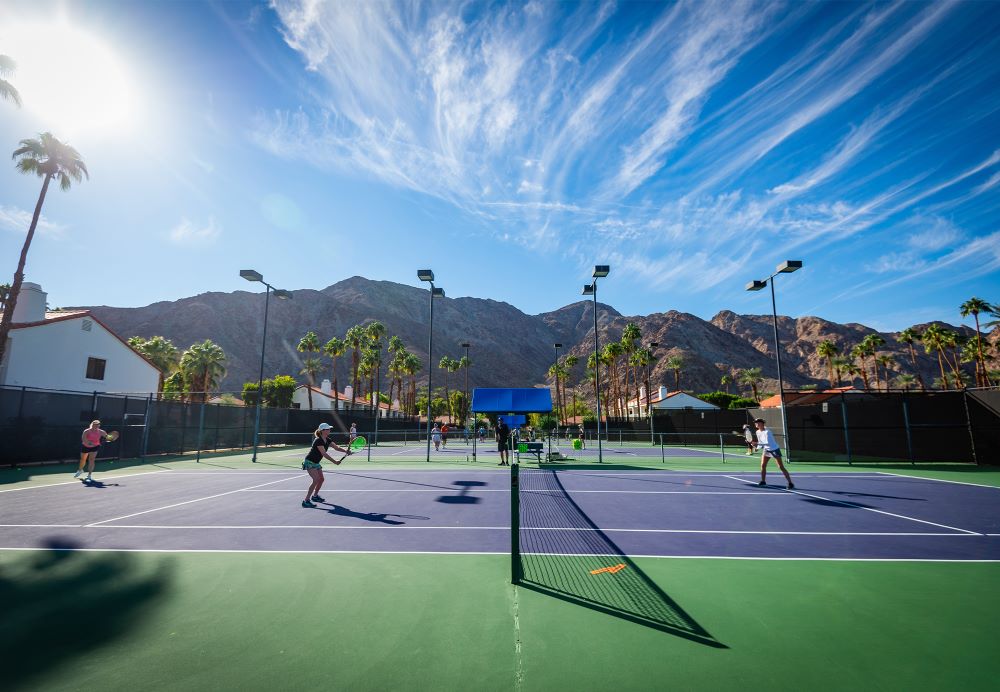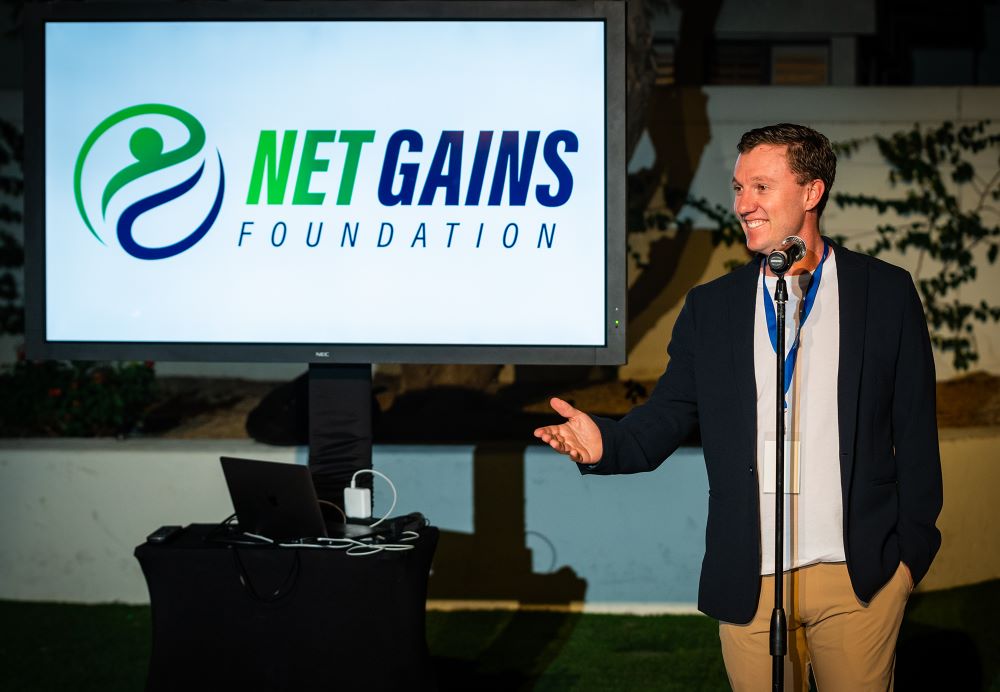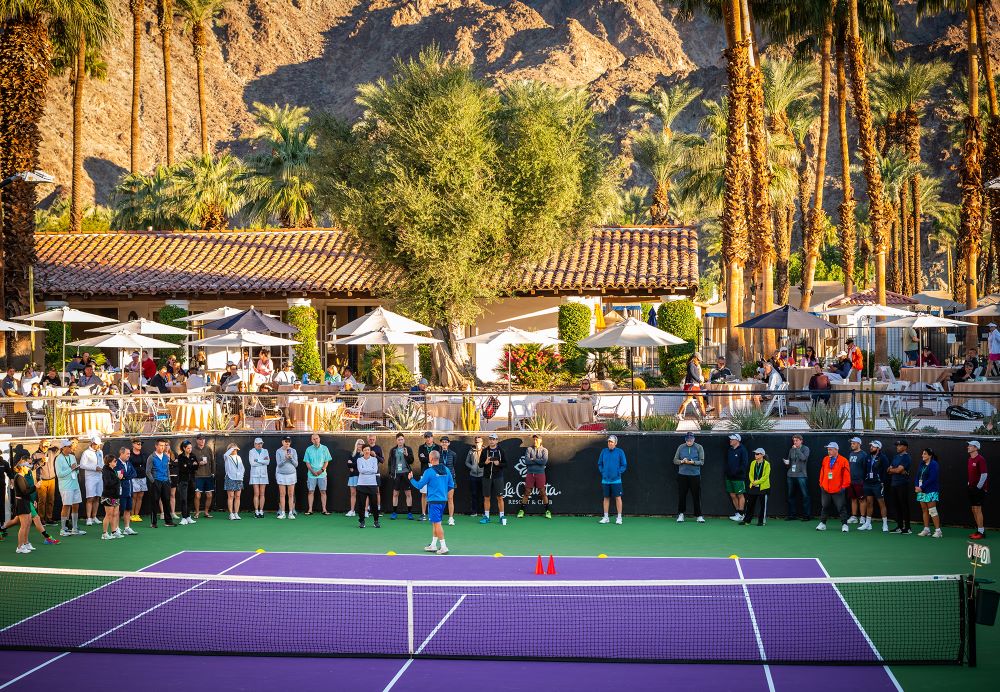 How do you nurture an international tennis community while recovering from a global pandemic, when people are more distanced than ever? For P.J. Simmons, founder of Net Gains Foundation (NGF), and Gary Innes, the executive director, the answer was simple: Leverage their passion for the sport and desire to give back to the community using the tools they knew best — tennis and Claris FileMaker.
Learn how this non-profit, with the help of Claris Partner, Sounds Essential LLC, created a custom app to streamline, coordinate, and personalize ongoing events for a growing network of tennis players, coaches, and volunteers.
Aim to make event management a grand slam.
P.J. established NGF to harness the power of tennis as a catalyst for lifelong health and wellness, personal and professional growth, character-driven leadership, and cause-oriented service. Through the organization's Tennis Congress events and other philanthropic initiatives, NGF created a nurturing community for all athletes, regardless of age, race, income, or skill level, allowing individuals to purse tennis as pastime, a passion, or both.
Managing the Tennis Congress events requires tight coordination and organization to ensure each member receives the highest level of personalized education, training, and attention. Wanting to reduce manual processes and introduce automation where possible, the foundation turned to Sounds Essential LLC for help.
"Gary and I had FileMaker development experience and were ready to take event operations to the next level," P.J. shares. "We had a vision of creating apps for our complex operations to better support our athletes and volunteers working behind the scenes by using information in new, more powerful ways with FileMaker."
Integrating data and systems for efficiency wins.
Multiple systems were once in use at NGF, requiring volunteers and organizers to search for information across dozens of spreadsheets and siloed applications. In addition, it wasn't unusual for a single volunteer to manage data for hundreds of participants, creating a need to allow external users, including the athletes themselves, to interact directly with the NGF database.
That's why NGF turned to Claris Partner, Sounds Essential LLC. Duncan Baker, co-owner and lead developer at Sounds Essential LLC, knew exactly what was needed to make the nonprofit run more efficiently. The partner worked with NGF to consolidate many organizational functions, including event planning.
"We effectively created a complete operating system for the business," Duncan says. "Now, athletes, coaches, and event attendees can engage directly with the system, viewing customized schedules for events. Because of FileMaker, everyone involved is immediately in the know if something changes."
Replacing their manual systems with a single, consolidated business operating system reduces inbound queries and overhead required for event staffing. In addition, with an API in place, athletes can submit profile information directly to the database — a completely hands-off process for organizers.
Automation advances the pace.
Sounds Essential LLC advanced the solution even further by introducing automation that better matched athletes and coaches, while ensuring volunteer organizers had information at hand to support attendees across hundreds of training sessions, seminars, and presentations. To expedite the distribution of personalized schedules, the partner created a communication system, pulling information from the NGF database to seamlessly disseminate customized information to different sets of attendees.
"FileMaker gives us amazing advantages! With the modern solution created by Sounds Essential LLC, we now have powerful, new levels of automation and integration," says Gary. "Tasks that took hours are now done in minutes, creating better outcomes for NGF and providing a digital foundation as we continue to grow."
Thanks to FileMaker, NGF can lift the burden of manual work from organizers' shoulders and introduce efficiency across all types of events, including a high-level, global Tennis Congress event for 134 athletes and 50 coaches across 33 countries that took more than a year to plan. The ROI for the global event paid off, generating more than $300,000 in revenue, and next year's event is expected to double in size.
The Claris platform is the perfect match for the future.
And NGF is just getting started with custom operational applications. The foundation aims to leverage the new Claris platform (English only), using Claris Connect for integrations with everyday apps like Mailchimp for improved event communications. In addition, plans are in place to use Claris Go to support on-site operations with mobile database access during events, Claris WebDirect for financial management and reporting for NGF coaches, and Claris Studio for participant feedback forms.
"With custom workflows and tools, our volunteers, coaches, and athletes can come together to drive positive impact in so many lives," adds Gary. "As we create new tennis opportunities through our foundation, we look forward to creating new digital solutions and ways of leveraging the entire Claris platform."
Use Claris to create an innovation advantage.
Interested in how the Claris platform can deliver wins for your organization? Free access is coming soon, so plan to give the new platform a few practice rounds. Sign up today and we'll let you know when it's available. Register now.