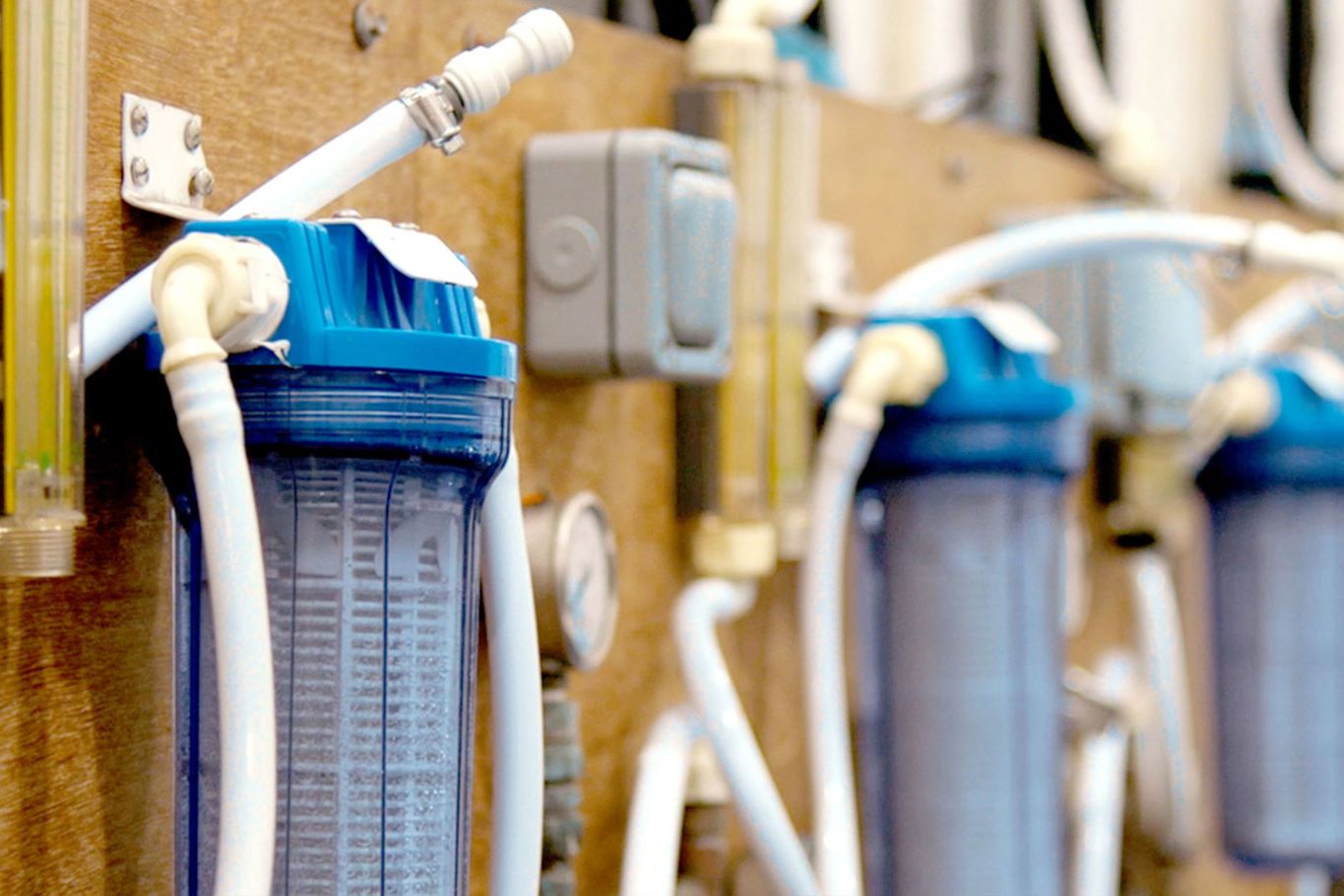 Custom app automates manufacturing, inventory management, lead management, customer service, sales, installation, and more.
When Harvey Bowden and his wife moved from Cornwall to Surrey, UK more than four decades ago, they were dismayed by the higher mineral content of the water due to the limescale that surrounded their new home. His wife purchased a water softener, but Bowden, then a plumber, let it sit for months before installing it. When he finally did, he was thrilled with the results and inspiration struck. And ever since then, Bowden has been helping solve people's hard water problems through his Surrey-based company, Harvey Water Softeners, selling compact, under-the-sink water softeners.
But as the company started to scale, they realized the way they were doing things was no longer going to work for the rapidly growing company. The company was using two separate, non-relational systems — one for service and one for sales. It was a clunky, time-consuming way to do business.
Fast forward to 2001 when Guy Halligan joined the company as IT manager. He hadn't been exposed to the FileMaker Platform before, and he found it intriguing. "The company had a couple of FileMaker 4 solutions, but they were stand-alone systems written by different external developers who had long since stopped supporting them. They didn't talk to each other and, as a result, weren't very efficient. People reverted to using spreadsheets to solve problems. It was a bit of a mess, but even then I could see the potential of the platform."
Halligan persuaded the company to upgrade to FileMaker version 5 and introduced FileMaker Server to host solutions, and that's when it all came together. "FileMaker has been the driving force behind our rapid growth ever since." He began building networked custom apps from scratch and has been developing apps for the company ever since.
Creating an integrated system
Halligan's job included creating a cohesive system for the company to run on.
"The whole company basically runs on the FileMaker Platform," he says.
Everything is integrated, from recording test parameters of automated test equipment right up to integrating with financial institutions for processing millions of pounds of income every month. He has created many different solutions, each for a specific business parameter.
For example, for their websites, the company uses a FileMaker API that lets the websites send leads straight into Harvey Water Softeners' leads system. The lead system then makes appointments for customers to see a sales rep. The sales reps go to the customer meeting with iPad devices and input the sales into the FileMaker Platform. Then the installers go out with their iPad devices, do the installations and store all the data from the installations. Everything is integrated through the FileMaker work chain. And all third-party APIs — such as those for banks, Paypal, Mail Chimp — are connected into a cohesive, flexible workflow.
"You name it, I've built it — all with FileMaker and third-party APIs. There's not a thing I've found that the FileMaker Platform can't do. I've worked with a lot of developers on different platforms, and I've never experienced anything like it," says Halligan.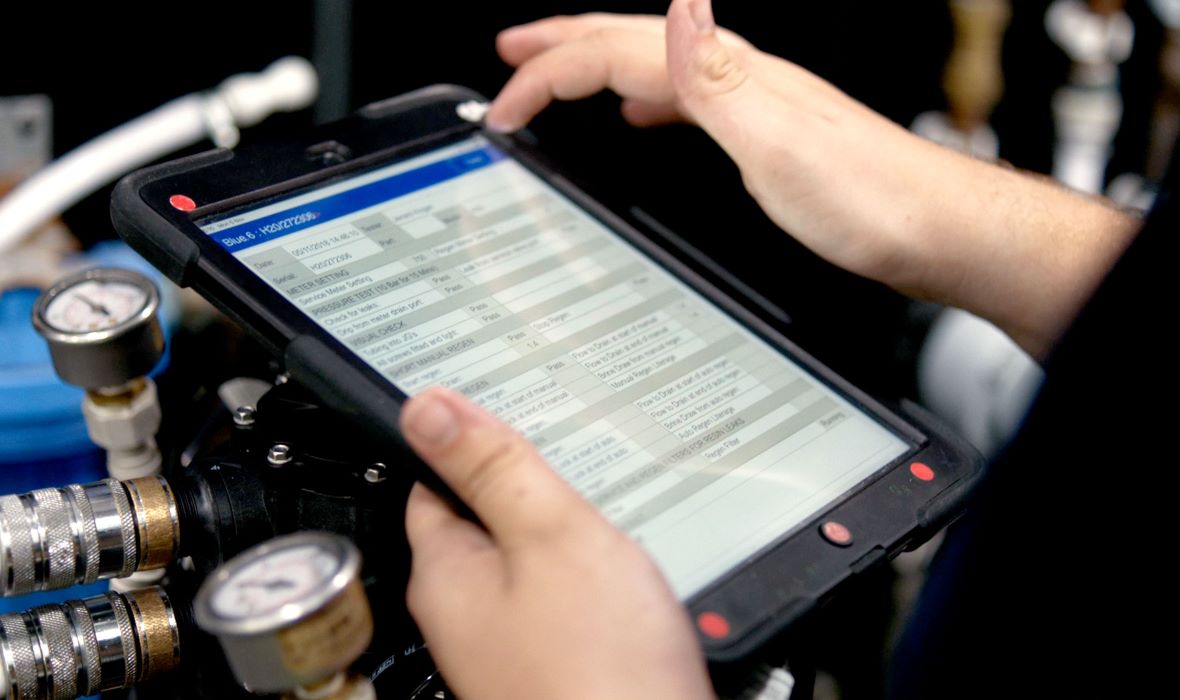 "For me, FileMaker is my de facto problem-solving toolkit. With every iteration, it has delivered improved features that make my day-to-day job easier."
Guy Halligan, Lead FileMaker Developer, Harvey Water Softeners
Keeping current and on the go
Halligan deploys his custom apps using every technology that the FileMaker Platform offers. He uses FileMaker on company desktops, FileMakerGo for their internal iPad solutions and FileMaker iOS SDK for their remote enterprise-managed iPad solutions. These are all hosted on FileMaker Server using the FileMaker REST API, FileMaker Custom Web Publishing XML and even ODBC to connect to the rest of the world.
About 60 factory employees and 240 mobile users work with the custom apps, using Macs, PCs, iPad devices, iPhone devices, iPod Touches, Raspberry Pi's, MicroPython SBCs — in fact, anything that can support a network connection. Because Harvey Water Softeners has a vendor licensing agreement with FileMaker, Guy is able to easily stay up to date and have access to the latest version of the platform.
As a result, the company is experiencing greater scalability and efficiency. "With an ever-growing mobile workforce, we give them an iPad with one of our custom FileMaker Apps on it and off they go," Guy says. "Everything they do is then automatically integrated with our workflows."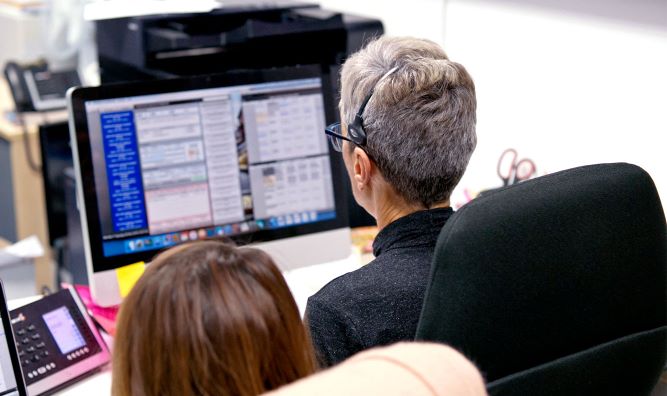 Making money, saving money and helping with GDPR
The biggest impact that FileMaker has made is to empower the company's mobile workforce of sales representatives and water softener installation engineers to process their daily workflows in real time, driving exponential growth and huge efficiency for Harvey Water Softeners in an incredibly cost-effective way.
The FileMaker Platform has enabled growth in a significant way. The company had just moved into a brand-new factory and had a large mortgage to cover when a recession hit. They had to do something to grow the business. Most of their revenue was coming from dealerships and B2B relationships, but that made the company dependent on other people's success. The only thing they had total control of was a tiny department that sold directly to customers. Halligan developed a custom app using iPad devices and back-end systems, and as he describes it, "We've exploded the department."
In addition, Halligan asserts that "FileMaker has saved us an estimated one million pounds in development and operations. How do I know? Because for the last three years, our senior management team have been evaluating other possible platforms. Their conclusion was to stick with FileMaker because it offers the best value for the money and extensibility while allowing us to create highly specific solutions in an incredibly short time."
FileMaker has even assisted with GDPR compliance. Halligan turned to FileMaker Cloud for the first time because he needed a quick solution for a customer preference center that was isolated from the main system. He was very impressed with how easy it was to set up, and now the company's main system is secured over FileMaker's REST API.
"For me, FileMaker is my de facto problem-solving toolkit. With every iteration, it has delivered improved features that make my day-to-day job easier. Best of all is its stability and backward compatibility. We are still using a few solutions that I wrote more than 10 years ago, and they just keep on working. It's amazing."
To learn more about the FileMaker Platform, download your free trial.