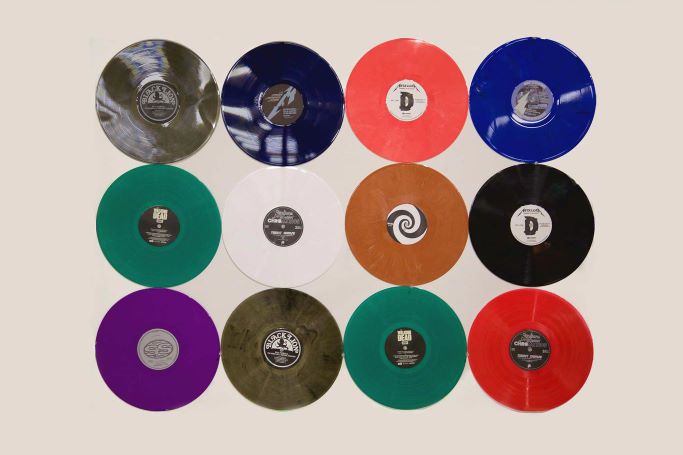 A Brief History
Vinyl record pressing began in the 1930s using a hydraulic press, lacquer, and a nickel-coated audio copy to stamp out records - a process that went untouched for decades.
The space eventually saw a decline in sales with the rise of CDs and MP3s, but now, thanks to 21st century technology, vinyl records are finally having their renaissance moment.
A Vinyl Visionary
Furnace Record Pressing was founded in 1996 and has grown to be known globally for its high-quality vinyl records and its customer-centric core values. It uses 14 new and refurbished record presses to meet the growing global demand from major record labels, direct bands, marketing departments, and more.
Within the first six years of operation, Furnace founder and CEO Eric Astor said he saw a 30 to 50 percent growth in the demand for vinyl records, however, scaling up a vinyl LP format based on technology that hadn't evolved in several decades was difficult and required Astor to wear another hat - workplace innovator.
Innovation in a Retro World
After previously having worked with Claris FileMaker, Astor had the idea to deploy its custom apps at Furnace to produce consistently good records with quality control and operational functions.
"If you're an audiophile, vinyl sounds better than digital," said Astor. "No musical data is lost when pressing a record; it's a high-fidelity listening experience."
In a traditional record pressing environment, machine operators would have to continuously monitor presses and take notes on the settings and adjust temperatures.
"The machines didn't capture all the data and all of the variables going in and out, such as the steam temperature dipping, the humidity, the vacuum, the cold water," said Astor. "And a poorly mastered record can cause a turntable's stylus to track poorly in the record's grooves, causing unwanted distortion."
Using Claris FileMaker, Furnace Records with the help of FullCity Consulting created a custom app to view the data sent to the cloud. "When you press a record, you're working in a very traditional environment and your actions are usually reactive," said Astor. "With Claris FileMaker, we are able to incorporate new technology by adding information through IoT into our database. This allows us to see the data in real time, and any abnormalities that come up when we're pressing the record."
Astor says his team can now see the data coming in on their iPads or iPhones which enables them to regulate problems in production, and use the data to recreate settings that gave great outcomes instead of recreating a pressing environment from scratch each time.
Fast Turnaround Time
In 2018, Furnace Records opened a 50,000 sq/ft state-of-the-art record pressing facility in Fairfax, Virginia - a space capable of pressing close to 10 million vinyl records a year.
Astor said Claris FileMaker saves his team approximately 20 to 30 pressing cycles per day, per job and allows them to do a lot more and reduces stress.
"Claris FileMaker makes pressing process more simplified and consistent," said Astor. "There's a quality control. Machine operators will get alerts telling them 'you have to do this,' see the visual representation of the problem or task, and it speeds up the defect resolution as well." Furnace Records' next project is to use Claris FileMaker to revamp its customer resource management as it continues to grow internationally. The company anticipates that by the end of 2021, it will be producing 12 to 15 million records a year.
For more information on Furnace Records, go here.
For more information on FullCity Consulting, go here.