There was a time when Eswatini, a country of 1.3 million people in southern Africa, was on the verge of extinction, struggling to reverse the rate of new HIV infections decimating its population. Thankfully, Harry and Echo VanderWal had a vision. In 2005, the couple set out to bring mobile healthcare services to the country's most isolated and underserved communities, integrating care and treatment for HIV/AIDS into a comprehensive healthcare platform.
Today, Eswatini is one of the first nations in the world to achieve epidemic control of HIV/AIDS, and The Luke Commission team works 24/7 to sustain these gains, even as it takes on new challenges, such as COVID-19 care and treatment.
Discover where the nonprofit organization is today and how its team of more than 600 people, a dedicated hospital, extensive on-the-ground mobile reach, and a new oxygen production plant continue to evolve and save lives—all with the support of the Claris platform.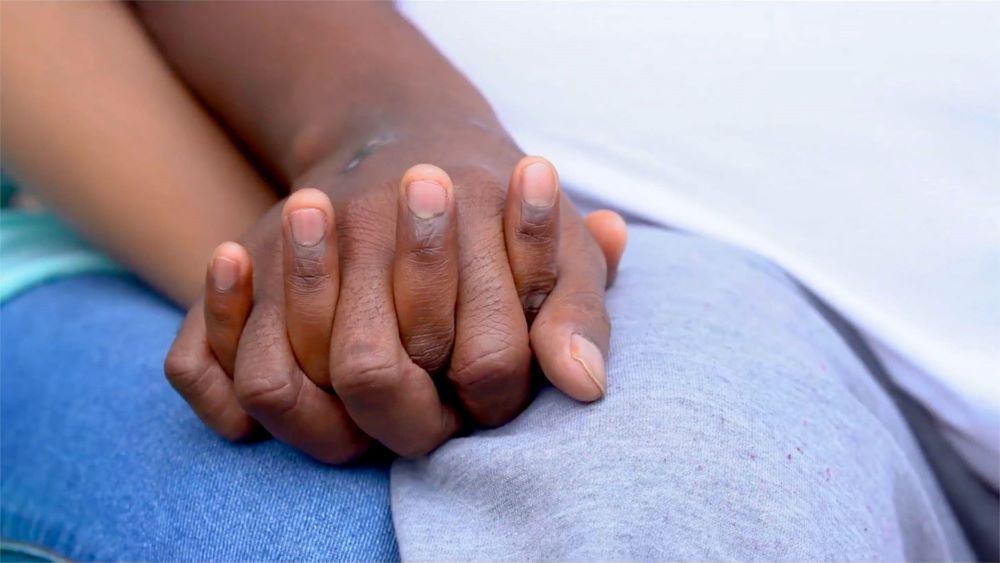 Leading with love.
With 70 percent of Eswatini's residents located in rural communities, many people can't afford or find transport to urban healthcare facilities. When Harry VanderWal, a medical doctor, and his wife, Echo, a physician assistant, arrived in the country, they saw an opportunity to make a difference—bringing comprehensive healthcare to those in Eswatini's outermost regions. Thus, The Luke Commission was founded, a non-profit organization established in 2005.
"My husband and I arrived in Eswatini at the height at the HIV pandemic," shares Echo VanderWal, founder of The Luke Commission. "We were taken from the airport into a rural community and saw lives all around us being lost. From there, we never left. Our goal was to end the isolation of underserved communities and provide quality healthcare by delivering services with compassion and love for all."
Reaching every single patient.
The Luke Commission started by providing free healthcare for children and adults, traveling to school grounds and other locations to prioritize HIV prevention and deliver preventative care, such as eye exams and medical checkups. The organization quickly gained steam, growing from a team of eight to more than 600 staff across 38 departments.
Since the organization's inception, the focus has been on caring for every single patient—no matter the cost, time, or energy. To support its mission, The Luke Commission required an innovation platform to create new ways of working to better serve others. The team found all that and more with the Claris platform.
"Never leaving anyone behind is a bold ambition, requiring us to unlock as much of our staff's potential as possible. By easing the administrative burden and leaning on automation, Claris allows us to step into the unknown and discover new and better approaches to quality healthcare," adds Sam Riggleman, systems engineer with The Luke Commission.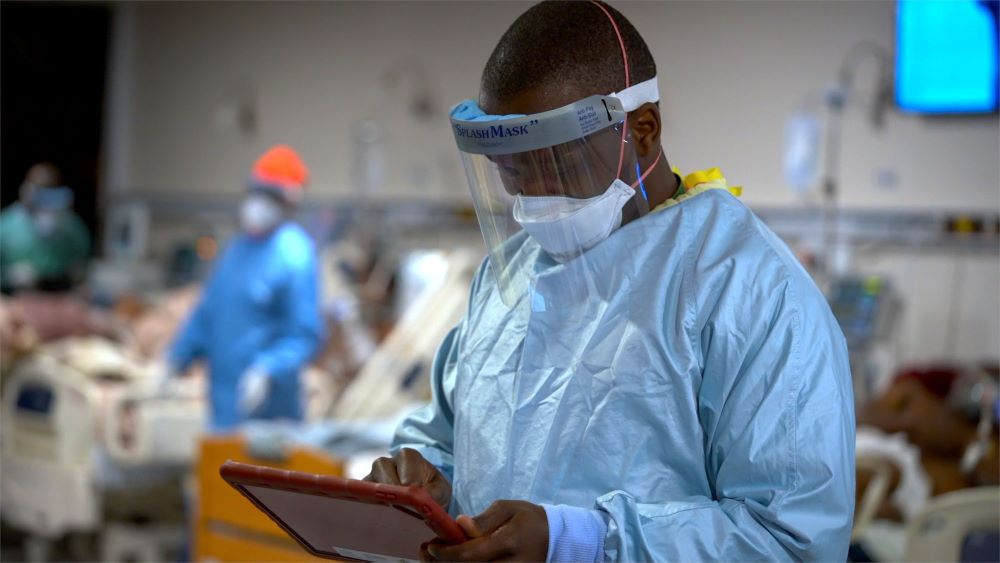 Running operations with Claris as the hub.
One of the biggest challenges The Luke Commission faced was its siloed systems, with various departments relying on different software and applications. The organization created an operational ecosystem with Claris as the hub, developing Claris FileMaker solutions to help facilitate all core business practices, such as:
Electronic medical recordkeeping for 116,000 patient visits per year, including the use of mobile-friendly facial recognition and fingerprint matching for patient records.
COVID vaccinations: Developing a national vaccination workflow with Eswatini's Ministry of Health to coordinate registrations, scan vaccine cards, track dosages, and communicate with distribution sites when vaccines are ready.
Fleet management: Logging fuel transactions in mobile app with sensors to track real-time fuel levels and maintenance needs.
Warehouse inventory management: Coordinating stock movements for 10,000 unique items from receipt, transfer, requests, and restock, including a daily inventory restock event dashboard.
Patient follow-up: Tracking medications dispensed between visits and calculating patient adherence to physician instructions.
As the team has grown in numbers and capacity, the Claris platform helps ensure everyone knows where they need to be—a foundational move to prioritize what needs to be done in a single day and to drive staff accountability. And the solution continues to evolve.
"If there's a digital tool that allow us to innovate and meet existing needs by putting applications in the hands of our entire team, that's an investment we want to make," Sam continues. "I don't know many development platforms that allow you to make changes in real time, while healthcare providers focus on treating patients in tandem. People ask what version of Claris we're on and I smile and say, 'Version: November 30 at 4:05 p.m.' because we are editing many of our applications live every single day."
Giving life-saving breath to patients.
During the second wave of the COVID-19 outbreak, Eswatini, as a country, faced a devastating crisis—running out of oxygen needed to treat infected patients. With uncertainty about delivery and cylinder quantity to meet oxygen supply demands, The Luke Commission was up against a wall, facing the instability of one its hospital's most critical patient resources.
The organization resolved the critical challenge by building its own oxygen production plant. When the third wave of the pandemic hit, The Luke Commission was prepared with its own oxygen supply, eliminating reliance on other African countries to deliver oxygen cylinders.
"The second wave of COVID-19 was one of the most devastating things I've witnessed in my life. But our team turned heartbreak into action. As a result of having direct access to critical oxygen resources, we were able to care for three times as many patients in phase three as we were during phase two. Our healthcare team managed more critically ill patients at one time and delivered an improved rapid response," Echo shares.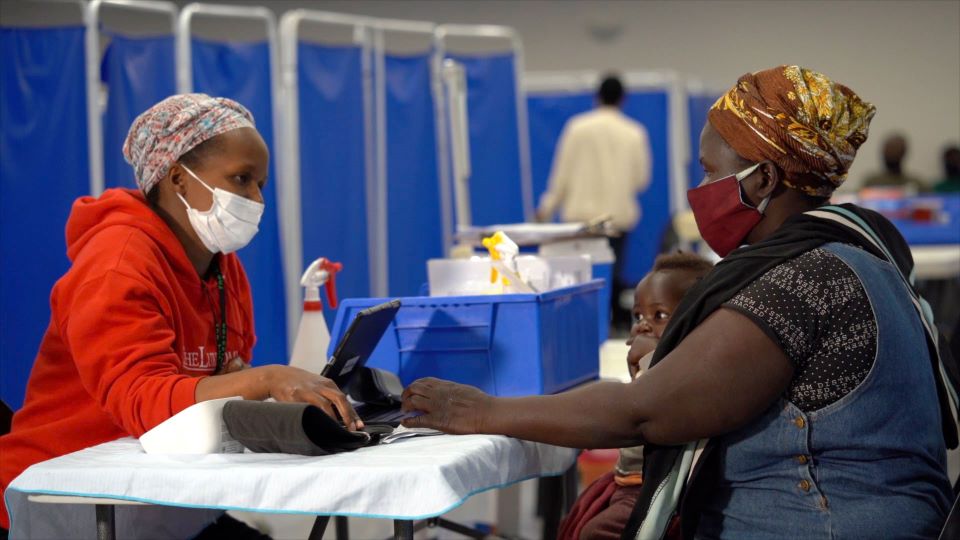 Treating every patient as family.
Residents of Eswatini who receive care from The Luke Commission are treated like family members under the organization's guiding philosophy. This principle influences every patient interaction, with Claris technology working behind the scenes to support a constant model of innovation.
"What I've seen in the COVID ward, it changes you as a developer," adds Sam. "The ability for our team to step into these roles, to see a fraction of what our healthcare workers have seen, you don't leave the same way as you entered. It fuels the compassion that drives our technology decisions. We lean on Claris to solve problems and aim to be just a little bit better for the next patient in line."
Echo concludes, "The Claris platform allows us to fulfill our calling."
To support The Luke Commission and learn more about its patient-centered initiatives, please visit the organization's website.
Discover the innovative power of our low-code development platform.
Ready to digitally transform your organization? Find out what low-code software offers and the unique solutions you can create with the Claris platform. Start today by downloading the 101 to low code ebook.
Need guidance from someone who knows the Claris platform inside and out? Get help from a Claris Partner who can offer consultation or build a custom application that's tailor-made for your organization. Find a partner near you.